Independent Medical Examinations (I.M.E.) Expert Witnesses
Hospitals & Medical Services Expert Witness Listings
Independent medical examiners may be located on this page. Doctors found here may provide independent medical exams, (IMEs), impartial examinations, or forensic medical reviews to evaluate the extent of injuries, disability, or physical impairment for insurance carriers and defense counsel.
You may limit your search for Independent Medical Examinations (I.M.E.) expert witnesses to a specific area by selecting a state from the drop down box.
Select Location:
Expert Witnesses
List Your Qualifications by Clicking Here
Featured Experts

Dr. Beck is a practicing, board-certified Otolaryngologist-Head and Neck Surgeon (ENT surgeon) in Jacksonville, FL. Over 20 years of medical practice post-residency with experience in case reviews, independent medical examination (IME) and expert witness...
Learn More ›
---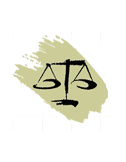 Kennington Medical Consulting is a an independent consulting company that provides a variety of services that include chart and file reviews, independent medical examinations, impairment evaluations, disability evaluations, peer review, and expert witness....
Learn More ›
---

Dr. Silverman is triple board certified in Anesthesiology, Pain Medicine, and Addiction Medicine and has testified in trials on the subjects of pain and addiction. He has authored several articles in journals such as Anesthesiology, Canadian Journal...
Learn More ›
Independent Medical Examinations (I.M.E.) Expert Witnesses by State
Alaska
,
Alabama
,
Arkansas
,
Arizona
,
California
,
Colorado
,
Connecticut
,
District of Columbia
,
Delaware
,
Florida
,
Georgia
,
Hawaii
,
Iowa
,
Idaho
,
Illinois
,
Indiana
,
Kansas
,
Kentucky
,
Louisiana
,
Massachusetts
,
Maryland
,
Maine
,
Michigan
,
Minnesota
,
Missouri
,
Mississippi
,
Montana
,
North Carolina
,
North Dakota
,
Nebraska
,
New Hampshire
,
New Jersey
,
New Mexico
,
Nevada
,
New York
,
Ohio
,
Oklahoma
,
Oregon
,
Pennsylvania
,
Rhode Island
,
South Carolina
,
South Dakota
,
Tennessee
,
Texas
,
Utah
,
Virginia
,
Vermont
,
Washington
,
Wisconsin
,
West Virginia
,
Wyoming