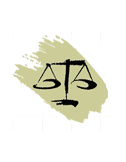 Dr. ANDREW M WOLFF
ANDREW WOLFF MD PLLC / EMAIL: awsrqortho@hotmail.com
1630 S. Tuttle Ave.


Sarasota, FL 34239
Introduction
Dr. Andrew Wolff is a Board Certified Orthopedic Surgeon in active practice for over 30 years. He is a graduate of New York University School of Medicine and is additionally Fellowship trained in Joint Reconstruction surgery at Johns Hopkins in Baltimore, MD. .
Dr. Wolff's surgical experience includes joint replacement, arthroscopy, and fracture care.
Dr. Wolff has rendered expert opinion and has been deposed in over 250 cases. He has testified in open court on five occasions.
---
Areas of Expertise
Independent Medical Examinations
Medical Devices
Medical Malpractice
Orthopedic Surgery
Personal Injury
Sports Medicine
Trauma Surgery/Trauma Medicine
---
Expert Background
Q:

Please list your professional accreditations, degrees, licenses, and certificates granted:

A:

M.D.
Board Certified by the American Board of Orthopaedic Surgeons
Licensed in Florida

Q:

Please list your affiliations or memberships in any professional and/or industry organizations:

A:

F.A.A.O.S - Fellow of the American Academy of Orthopaedic Surgeons
---
---
---