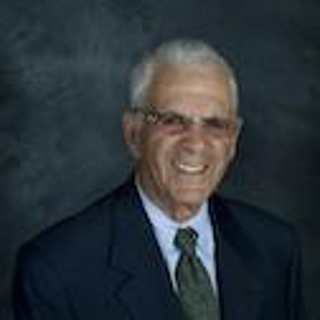 Dr. ROBERT P. MACK
Integrated Medical Evaluations, Inc.
9133 East Vassar Ave


Denver, CO 80231
Office: 970-618-8282
Fax: 720-221-0662
Introduction
DR. MACK WAS BOARD CERTIFIED IN ORTHOPAEDIC SURGERY IN 1968.HE SPENT 10 YEARS ON THE FULL TIME FACULTY AT CWRU.HE THEN WENT INTO FULL TIME PRIVATE PRACTICE IN DENVER. HIS SURGICAL INTERESTS ARE IN THE LOWER EXTREMITY, INCLUDING JOINT REPLACEMENT. HE ALSO HAS EXPERIENCE IN THE SHOULDER AND SPINE. AFTER RETIRING FROM SURGERY, HE HAS CARRIED ON AN OFFICE PRACTICE, WHICH INCLUDES DOING OVER 600 IME'S IN THE PAST 20 YEARS.
---
Areas of Expertise
Independent Medical Examinations
Medical Devices
Medical Malpractice
Orthopedic Surgery
Physical Therapy
Spine Surgery
Sports Medicine
Trauma Surgery/Trauma Medicine
---
Expert Background
Q:

Please list your professional accreditations, degrees, licenses, and certificates granted:

A:

MD
FAAOS
MEDICAL LICENSE STATE OF COLORADO

Q:

Please list your affiliations or memberships in any professional and/or industry organizations:

A:

AMERICAN ACADEMY OF ORTHPAEDIC SURGEONS 1968
AMERICAN ORTHOPEDIC SOCIETY FOR SPORTS MEDICINE 1971
ASTM: SECRETARY OF F-8 COMMITTEE ON SKI SAFETY

Q:

Please list any teaching or speaking experience you have had, including subject matter:

A:

FACULTY: CASE WESTERN RESERVE UNIVERSITY:1968-1977
CHIEF OF ORTHOPAEDIC SURGERY: METROPOLITAN GENERAL HOSPITAL: CLEVELAND, OHIO 1969-1977
MULTIPLE TALKS AND PAPERS: PLEASE SEE CV

Q:

Have any of your accreditations ever been investigated, suspended or removed? (if yes, explain)

A:

NO

Q:

On how many occasions have you been retained as an expert?

A:

25

Q:

For what area(s) of expertise have you been retained as an expert?

A:

ORTHOPAEDIC SURGERY

Q:

In what percentage of your cases were you retained by the plaintiff?

A:

50%

Q:

In what percentage of your cases were you retained by the defendant?

A:

50%

Q:

On how many occasions have you had your deposition taken?

A:

22

Q:

When was the last time you had your deposition taken?

A:

1/05/2023

Q:

On how many occasions have you been qualified by a court to give expert testimony?

A:

4

Q:

On how many occasions have you testified as an expert in court or before an arbitrator?

A:

5

Q:

For how many years have you worked with the legal industry as an expert?

A:

15

Q:

What services do you offer? (E.g.: consulting, testing, reports, site inspections etc.)

A:

CONSULTING; CASE REVIEWS AND OPINIONS. COURT APPEARANCES AS REQUIRED

Q:

What is your hourly rate to consult with an attorney?

A:

$500

Q:

What is your hourly rate to review documents?

A:

$500

Q:

What is your hourly rate to provide deposition testimony?

A:

$1000 per hour

Q:

What is your hourly rate to provide testimony at trial?

A:

$4000/HALF DAY

Q:

Please list any fees other than those stated above (E.g.: travel expenses, copy fees, etc.)

A:

TRAVEL EXPENSES NEGOTIATED PER CASE
---
---
---