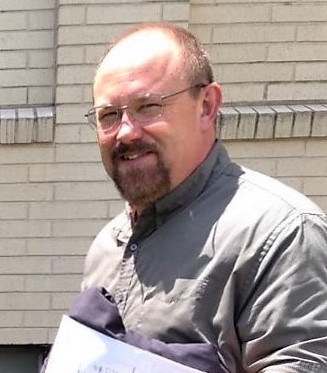 Dr. Victor Poletajev MA., DC
5107 Bryson Trail


Murfreesboro, TN 37129
Mobile: 800-320-1595
Office: 615-867-7522
Fax: 615-867-3288
Introduction
With over 36 years and 7,000 physical exams, Victor Poletajev, DC. is a board-certified Chiropractic Physician with a practice specializing in accident and injury care, nutrition, and physical assessment. He holds five state licenses and performs Independent Medical Examinations and testimony in Tennessee, West Virginia, Pennsylvania, Delaware, and Alabama. He is board certified in Impairment and Disability Evaluations with certificates by ABIME, AADEP, ABFP, and ABDA. He has 110 hours of post-graduate education in strictly forensic Impairment and Disability Evaluations. He has performed over 5100 plus, third-party, Independent Medical Evaluations, including Workers' Compensation, Social Security Disability, Personal Injury, and Veterans Administration and has been deposed 180 plus times.

Victor Poletajev, DC. is published in the area of sports injury, rehabilitation, and nutrition in magazines such as MUSCLE AND FITNESS and POWERLIFTING, USA. He was an appointed team physician for the Natural Association of Strength Athletes for eight years and worked with other organizations in the same capacity.

Victor Poletajev, DC. is fluent in the Russian language, as well as completed post-graduate training in motor vehicle accident injury care and assessment.

Victor Poletajev, DC. orders MRI studies on a regular basis, to verify and substantiate his findings. In the practice of Independent Medical Examinations, history, causation, reasonableness and necessity of standards of care are all addressed.

Victor Poletajev, DC. has examined and rated everything from musculoskeletal conditions, rating conditions from sprain strains, surgical fusion, discectomy, amputation, extremity conditions, including and not only rating joint replacement, ie. knee, shoulder, also including burn victims, scarring, RSD, nerve entrapment, carpal tunnel, and stroke with organic brain syndrome, as well as people with quadriplegia.

Victor Poletajev, DC. brings to his expert testimony as represented in deposition and court situations, simple explanations, authoritative representation of the 4th, 5th, and 6th Edition AMA Guides, and makes himself available for plaintiff and defense consultation within his area of expertise. He has been obtained, successfully, as an expert, in regards to his Independent Examinations, against specialties including Internal Medicine, Physiatry, Neurology, Orthopedic, Dermatology, Osteopathic and Chiropractic Physicians. He is methodical, explained, well footnoted, strictly following the criteria parameter protocol of both state statutes, various jurisdictional laws and of course the AMA Guides.

Victor Poletajev, DC. has been to trial court as an expert and due to his detail-oriented and precise independent examinations, court exposure and adversarial action is minimized.
---
Areas of Expertise
Chiropractic
Independent Medical Examinations
Managed Care & HMOs
Orthopedic Surgery
Physical Medicine & Rehabilitation
Preventive Medicine
---
Expert Background
Q:

Please list your professional accreditations, degrees, licenses, and certificates granted:

A:

AADEP, American Academy of Disability Evaluating Physicians, Diplomate
ACDM, American College of Disability Medicine,
ABFP, American Board of Forensic Professionals, Diplomate
ABIME, American Board of Independent Medical Examiners
ABDA, American Board of Disability Analyst, Diplomate
Certified in Spinal Impairment and Disability Evaluations
West Virginia Chiropractic License
Tennessee Chiropractic License
Pennsylvania Chiropractic License
Delaware Chiropractic License
Alabama Chiropractic License
Palmer College of Chiropractic, DC degree
New York State University, BS in Biological Science



Q:

Please list your affiliations or memberships in any professional and/or industry organizations:

A:

ACA and ICA
Pennsylvania Chiropractic Association
FCER
West Virginia Chiropractic Association
FCPA, Tennessee Chapter President


Q:

Have any of your accreditations ever been investigated, suspended or removed? (if yes, explain)

A:

No

Q:

On how many occasions have you been retained as an expert?

A:

Over 6100 occasions.

Q:

In what percentage of your cases were you retained by the plaintiff?

A:

90%

Q:

In what percentage of your cases were you retained by the defendant?

A:

10%

Q:

On how many occasions have you had your deposition taken?

A:

400 plus

Q:

When was the last time you had your deposition taken?

A:

August 18, 2008

Q:

For how many years have you worked with the legal industry as an expert?

A:

Twenty-eight years.

Q:

What services do you offer? (E.g.: consulting, testing, reports, site inspections etc.)

A:

Independent medical examinations, consulting, reviewing, testimony, addendum when required.

Q:

What is your hourly rate to consult with an attorney?

A:

Talk is free.

Q:

What is your hourly rate to review documents?

A:

Call for fees.

Q:

What is your hourly rate to provide deposition testimony?

A:

Call for fees.

Q:

What is your hourly rate to provide testimony at trial?

A:

Call for fees.

Q:

Please list any fees other than those stated above (E.g.: travel expenses, copy fees, etc.)

A:

Travel expenses vary according to time and distance.
---
---
References
Reference available by clicking the publications tab.
---
---