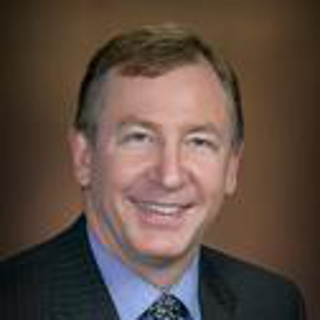 MRK Medical Consultants
11249 Gold Country Blvd, Ste 165
Gold River , CA 95670
Office: 916-863-7301
Fax: 916-863-7206
Introduction
MRK Medical Consultants, founded in 1975, is a physician owned company and has been providing comprehensive analysis of personal injury cases for the legal, professional and insurance industry by providing Independent Medical Examinations and expert witness testimony, since that time.

MRK Medical Consultants provide a wide array of medical experts that offer objective review and analysis of personal injuries for both defense and plaintiff attorneys. We have over 40 board certified practicing physicians who consult for us. Each stage of the process - research to review- analysis to opinion, is addressed in a comprehensive manner in order to help legal and insurance professionals reach appropriate conclusions about their client's situations. MRK consultants provide opinions regarding the relationship between symptoms, findings and causation and have a reputation for the highest standard of excellence in providing objective expert opinion.

We are more than a network source of physician referrals and have good relationship with our consultants. Our dedicated administrative staff work with our consultants and follow your case from the first contact through closing providing technical administrative support to our consultants working to make the process as easy as possible for everyone. We have physician staff available when you call and you are able to speak with a practicing physician if you have questions regarding your medical legal needs.

We are located in Carmichael, Ca and have many satellite offices in the California and Nevada area. Redding, Chico, Truckee, Atwater, Pollock Pines, Modesto, Fresno, Oakland, Santa Rosa, San Diego and Reno and Las Vegas Nevada are areas we serve. If you have exam needs in a geographic area not mentioned our staff will work to accommodate you.
---
Areas of Expertise
Anesthesiology
Cardiology
Cardiothoracic Surgery
Cardiovascular Surgery
Chiropractic
Competency
Cruise Ship Medicine
Eating Disorder
Emergency Medicine
Family Practice/Family Medicine
Forensic Psychiatry
Forensic Psychology
Gastroenterology
General Surgery
Geriatrics
Hand Surgery
Internal Medicine
Neurodevelopmental Disorder/Disability
Neurology
Neuropsychology
Neurosurgery
Obstetrics & Gynecology (OB/GYN)
Occupational Medicine
Ophthalmology
Optometry
Orthopedic Surgery
Orthotics & Prosthetics
Otolaryngology
Pain Management
Pharmacology
Physical Medicine & Rehabilitation
Podiatry
Psychiatry
Psychology
Rheumatology
Sports Medicine
Testamentary Capacity
Undue Influence
Urgent Care
Urology
---
Expert Background
Q:

Please list your professional accreditations, degrees, licenses, and certificates granted:

A:

This information is for Dr. Younger Medical Director all consutants information on web site www.mrkmedconsultants.com
MD, Chicago Medical School, 1980
Internship, University of California, Davis; Surgery 1981-1983
Residency, University of California, Davis, Orthopaedic Surgery 1983 - 1987
CA Medical Licensure

Q:

Please list your affiliations or memberships in any professional and/or industry organizations:

A:

Diplomate - American Board of Orthopaedic Surgery
Fellow American Academy of Orthopaedic Surgeons
California Orthopaedic Association
western Orthopaedic Associatin
American Medical Association
Alpha Omega Alpha

Q:

Please list any teaching or speaking experience you have had, including subject matter:

A:

Spine Infections 1985 Clinical Orthopaedics
Total Hip Revision 1983 Clinical Orthopaedics
Nutritiono of Flexor Tendons American Society for Surgery of the Hand, 1985 Natinoal Meeting
Morbidity of Bone Graft Donor Sites AAOS National Meeting 1986
Effects of Prostaglandins on Flexor Tending Healing in Rabbits Orthopaedic Reserach Soceity Annual Meeting 1986
Effects of INdomethacin on Flexor Tendon Healing in Rabbits AAOS, Residents Conference 1987
Stability of Prostaglandins in Dilute Physiological Solution 1986
Effect of Continous Local Irrigation with PG1-1 on FLexor Tendon Healing and Adhesions
Morbidy at Bone Graft Donor Site 1989
The Effects of INdomethacin on Adhesion Formation after Repair of Zone II Tendon Lacerations in the Rabbit 1990
An Apparatus to Measure Flexor Tendon Excursion and Angular Motion of the Distal InterphalangealJoint in a Rabbit Model, Journal of Orthopaedic Research 1988

Q:

Have any of your accreditations ever been investigated, suspended or removed? (if yes, explain)

A:

No

Q:

On how many occasions have you been retained as an expert?

A:

1200

Q:

For what area(s) of expertise have you been retained as an expert?

A:

Orthopedic surgery

Q:

In what percentage of your cases were you retained by the plaintiff?

A:

5-10%

Q:

In what percentage of your cases were you retained by the defendant?

A:

90%

Q:

On how many occasions have you had your deposition taken?

A:

140

Q:

When was the last time you had your deposition taken?

A:

February 2012

Q:

On how many occasions have you testified as an expert in court or before an arbitrator?

A:

85

Q:

For how many years have you worked with the legal industry as an expert?

A:

Since 2000

Q:

What services do you offer? (E.g.: consulting, testing, reports, site inspections etc.)

A:

IME, record review, expert testimony

Q:

What is your hourly rate to consult with an attorney?

A:

Call for info

Q:

What is your hourly rate to review documents?

A:

Call for info

Q:

What is your hourly rate to provide deposition testimony?

A:

Call for info

Q:

What is your hourly rate to provide testimony at trial?

A:

Call for info

Q:

Please list any fees other than those stated above (E.g.: travel expenses, copy fees, etc.)

A:

Call for rate sheet
---
References
We have worked with over 300 firms in the Northern California area and would be happy to refer you to a client reference upon request rather than post client names on the internet.