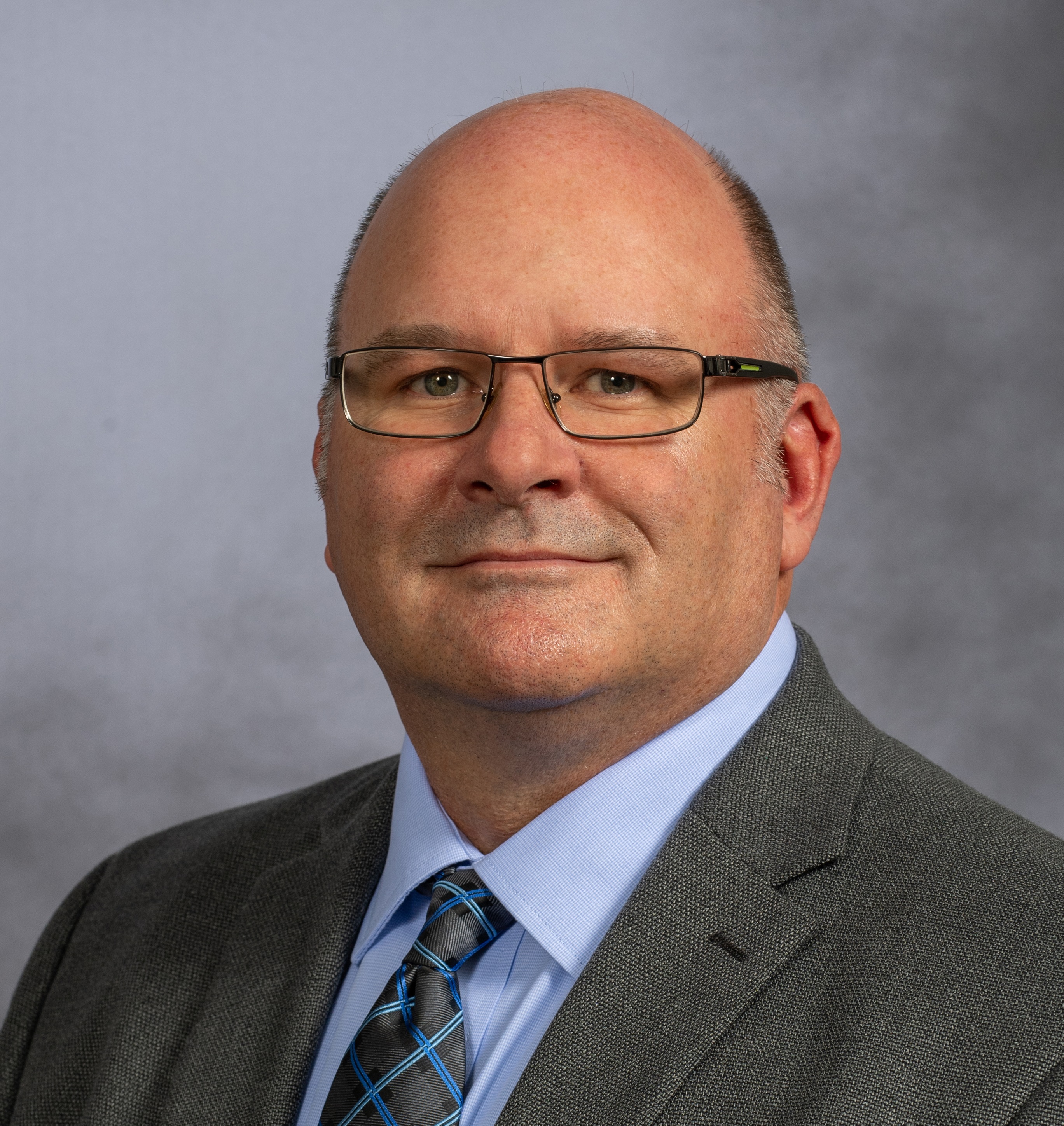 Dr. David Boll
Expert Opinions
251 Highland St


Adell, WI 53001
Introduction
Dr. David Eric Boll performs independent consulting and expert services for various health insurance carriers and the chiropractic/physical medicine profession including expert witness testimony, consulting expert guidance, research, guideline development, Independent Medical/Chiropractic Examinations, internal processing procedures, peer review, case management, educational presentations, assisting providers with documentation and case management standards, along with appeals panel duties. He is on the panel as a review professional for several URAC-accredited review organizations.

Dr. Boll has been a member of the American College of Chiropractic Consultants (ACCC) for nearly two decades, serving as their:
- Vice President for the 2012-2013 term
- President of the ACCC for the 2014-2015 term
- Board Advisor- 2018- present

Dr. Boll is a partner at Expert-Opinions along with Dr. Dan Bowerman (PA) and Dr. John Cerf (NJ). You can view the Expert-Opinion.com group website at https://www.expert-opinion.com. He has presented to national and international organizations on documentation, coding, SIU areas, and standards of practice.

Dr. Boll is a Certified Professional Coder (CPC) from AAPC, has a current Performance Enhancement Specialist (PES) certification from the National Academy of Sports Medicine, and is certified by the National Registry of Certified Medical Examiners to do DOT medical examinations.

He serves as the Head Athletic Performance Coach and in a sideline medical capacity for various local scholastic and club teams. Dr. Boll continues to practice within his athletic performance training facility in East Central Wisconsin.

With the inclusion of his coding certification, his consulting work has expanded outside physical medicine to include coding reviews from all scopes of medical practice.
---
Areas of Expertise
Chiropractic
Independent Medical Examinations
Medical Billing
Medical Fraud
Medical Malpractice
Medical Records
Personal Injury
Physical Medicine & Rehabilitation
Physical Therapy
Sports Medicine
---
Expert Background
Q:

Please list your professional accreditations, degrees, licenses, and certificates granted:

A:

Doctor of Chiropractic- Palmer College of Chiropractic, Davenport, IA, 1992
Doctor of Chiropractic: Wisconsin (#2759-012) – 1992- present
Doctor of Chiropractic: Michigan (#2301008871) – 2004- present
Certified Professional Coder (AAPC# 01416244) – 2019- present
Performance Enhancement Specialist (NASM #1391999) – 2011- present
Chiropractic Managed Care and Utilization Review Certificate Program: NYCC - 1996
Chiropractic Claims Review and Independent Examination Certificate Program- 1999
Certification for Kinesiotaping (CKTP) - 2005
Certified Medical Examiner (FMCSA #4009693178) – 2016-present

Q:

Please list your affiliations or memberships in any professional and/or industry organizations:

A:

1995-1998- Advanced Medical Training- American Medical Security
1998- present- Consulting/Expert for various carriers/TPAs/Legal entities
1997- American Back Society
2011-2012- Vice President- American College of Chiropractic Consultants (ACCC)
2013-2015 President- American College of Chiropractic Consultants
2015- 2018- Immediate Past President- American College of Chiropractic Consultants
2018- present- Board Advisor- American College of Chiropractic Consultants
The American College of Chiropractic Consultants (ACCC)
Association of Certified Fraud Examiners (ACFE)
AAPC (formerly the American Academy of Professional Coders)
Midwest Antifraud Investigation Association (MAIA)
National Academy of Sports Medicine (NASM)
American College of Sports Medicine (ACSM)
National Register of Certified Medical Examiners (NRCME)

Q:

Please list any teaching or speaking experience you have had, including subject matter:

A:

"Chiropractic Services Educational Overview for Insurance Claims Analysts"
American Medical Security, Green Bay WI, May 1996

"Chiropractic Effective Case Management and Working with Insurance Case Managers"
American Back Society Annual Convention, San Francisco CA, Oct 1997

"Chiropractic Services Educational Overview for Insurance Claims Analysts"
Midwest Security, Onalaska WI, Feb 1996, Feb 1998, Oct 2001, March 2004, Feb 2006

"Chiropractic Services Educational Overview for Insurance Claims Analysts"
Gunderson Lutheran Health Plan, La Crosse WI, Feb 1998, March 2004, Feb 2006, Oct 2008

"Chiropractic Services Educational Overview for Insurance Claims Analysts"
Claims Management Services, Green Bay WI, August 2006

"Possible Soft Fraud Concerns in the Chiropractic Profession"
MAIA, Madison, WI, July 2008

"Possible Soft Fraud Concerns in the Chiropractic Profession"
Midwest Claims Conference, Lake Geneva, WI, May 2009

"Third Party Concerns Regarding Manipulation Under Anesthesia "
Midwest Claims Conference, Lake Geneva, WI, May 2009

"Outliers in the Chiropractic Field"
Midwest Claims Conference, Lake Geneva, WI, May 2010

"Indications for Advanced Diagnostic Testing"
Midwest Claims Conference, Lake Geneva, WI, May 2010

"Outliers in the Chiropractic Field"
UMR, SIU Department, various nationwide locations via webinar, September 2010

"Concussions- What to Know, What to Do"
New Holstein, Kiel and Plymouth Communities- Nov 2011

"Current Standards and Guidelines for Physical Medicine Providers"
44th Annual Midwest Claims Conference- Lake Geneva, WI May 2012

"Effective Return to Work Protocols for Occupational Claims Case Managers"
45th Annual Midwest Claims Conference- Bloomingdale, IL May, 2013

"Documentation Standards for Effective Case Management and Coding Support"
48th Annual Midwest Claims Conference- Lake Geneva, WI April, 2016

"Acute Causation Cases"
50th Annual Midwest Claims Conference- Bettendorf, IA, April 2018

"Panel Discussion: Trending Clinical & Forensic Topics": Panelist
ACCC/CFS Annual Conference- Oak Brook, IL Oct 2018

"Chiropractic Made Simple"
NICB, Spring Academy for Fraud Investigators- Des Plaines, IL April 2019

"Electronic Health Records- Be Careful What You Wish For"
51st Annual Midwest Claims Conference- Bettendorf, IA, May 2019

"Sideline Concussion Protocols for Clinical Use"
ACCC/CFS Annual Conference- Oak Brook, IL, Oct 2019

"Panel Discussion: Trending Clinical & Forensic Topics": Moderator
ACCC/CFS Annual Conference- Oak Brook, IL, Oct 2019

"Chiropractic/PT/Physical Medicine and Rehab: Updated Red Flags on How Providers Manipulate the System" NICB Mega Academy – (Virtual) June 2020 Presented with Dan Bowerman, DC FACO AHFI CPC

"Motor Vehicle Collisions in the Physical Medicine Treatment Arena"
IASIU 2020, (Virtual) Sept 2020

"Coding Physical Medicine"
AAPC Milwaukee Chapter, (Virtual) Sept 2020

"How a Self-Funded Plan Addressed Their Chiropractic Problem"
ACCC/CFS Annual Conference- Oak Brook, IL, Oct 2020

"Motor Vehicle Collisions in the Physical Medicine Treatment Arena"
AAA SIU Summit, (Virtual) June 2021

"Chiropractic Made Simple/Chiropractic Not So Simple"
NICB, Academy for Fraud Investigators- (Virtual) Des Plaines, IL August 2021

"Validating Your PI Claim"
NICB, Medical Investigators Academy- (Virtual) Des Plaines, IL August 2022

"Effective Documentation Using Available Technology"
ACCC/CFS Annual Conference- Oak Brook, IL, Nov 2022, with John Cerf, DC

"Ethics, Morals, Trending Chiropractic & Forensic Topics"
ACCC/CFS Annual Conference- Oak Brook, IL, Nov 2022


Q:

Have any of your accreditations ever been investigated, suspended or removed? (if yes, explain)

A:

No

Q:

On how many occasions have you been retained as an expert?

A:

12+

Q:

For what area(s) of expertise have you been retained as an expert?

A:

Personal Injury
Chiropractic Benefits
Chiropractic Standard of Care
Chiropractic Malpractice
Medical Coding
Chiropractic Documentation
Chiropractic File Review
Insurance Defense
Plaintiff Defense

Q:

In what percentage of your cases were you retained by the plaintiff?

A:

20%

Q:

In what percentage of your cases were you retained by the defendant?

A:

80%

Q:

On how many occasions have you had your deposition taken?

A:

7

Q:

When was the last time you had your deposition taken?

A:

June 14, 2021

Q:

On how many occasions have you been qualified by a court to give expert testimony?

A:

5

Q:

On how many occasions have you testified as an expert in court or before an arbitrator?

A:

5

Q:

For how many years have you worked with the legal industry as an expert?

A:

15

Q:

What services do you offer? (E.g.: consulting, testing, reports, site inspections etc.)

A:

Consulting
Expert Witness Testimony
Consulting Expert
File Review
IME
Reports
Chiropractic Standards of Practice
Medical Coding
Medical Necessity
Informed Consent

Q:

What is your hourly rate to consult with an attorney?

A:

$500

Q:

What is your hourly rate to review documents?

A:

$450

Q:

What is your hourly rate to provide deposition testimony?

A:

$500

Q:

What is your hourly rate to provide testimony at trial?

A:

$500, minimum of four hours pre-paid

Q:

Please list any fees other than those stated above (E.g.: travel expenses, copy fees, etc.)

A:

Travel, $250/hour
File Review under 300 pages- $350
File Review 300+ pages- $350/hour
---
References
Numerous Legal References Available Upon Request
---
---