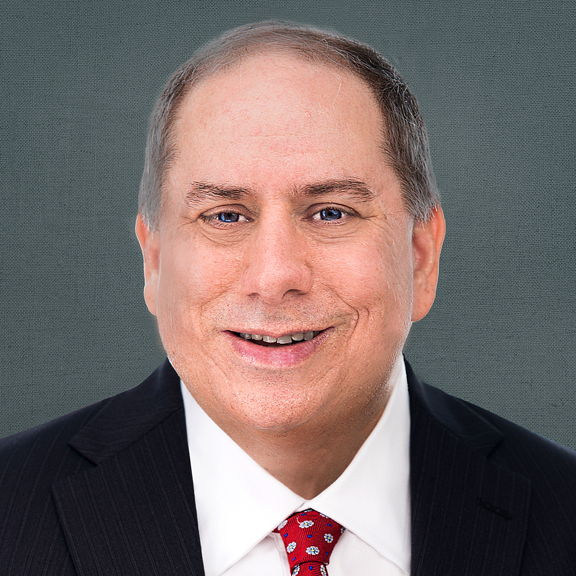 Dr. Dale E. Panzer
Dale E. Panzer MD, Psychiatrist and Expert Witness
200 Barr Harbor Drive, Suite 400


West Conshohocken (Philadelphia Area), PA 19428
Mobile: 610-324-4930
Office: 610-324-4930
Introduction
Dale E. Panzer, M.D. is among the select few experts double-board certified in Psychiatry and Brain Injury Medicine. During his decades-long career, Dr. Panzer has served as a forensic evaluator and expert witness in high stakes, high-value litigation. He has testified in civil and probate litigation, undue influence and capacity cases; class-action, and mass and toxic tort lawsuits.

Dr. Panzer complements his medical-legal services with a vibrant practice in clinical psychiatry and neuropsychiatry. He treats a broad range of mental disorders, including patients with catastrophic psychiatric and physical injuries and reversible and permanent brain injuries. He is a Clinical Associate Professor of Psychiatry in the Department of Psychiatry at the Drexel University School of Medicine and is an invited speaker at Pennsylvania Bar CLE programs.

Dr. Panzer brings a unique and specialized medical-legal perspective to cases spanning hundreds of forensic psychiatric assessments and expert reports for plaintiff and defense.
---
Areas of Expertise
Brain Injury
Elder Abuse
Emotional Trauma
Forensic Psychiatry
Independent Medical Examinations
Neuropsychiatry
Physical Medicine & Rehabilitation
Psychiatry
Testamentary Capacity
Undue Influence
---
Expert Background
Q:

Please list your professional accreditations, degrees, licenses, and certificates granted:

A:

Pennsylvania Medical License
Board-Certification in Psychiatry ABPN# 45301 (1998-Present)
Board-Certification in Brain Injury Medicine ABPN #139 (2018-Present)

1990 M.D., Hahnemann University School of Medicine
1985 A.B. History, Duke University (Magna Cum Laude)


Q:

Please list your affiliations or memberships in any professional and/or industry organizations:

A:

American Psychiatric Association
American Academy of Psychiatry and the Law, Co-Chair Neuropsychiatry Committee
Member of Ethics Committee, Bryn Mawr Rehabilitation Hospital
Pennsylvania Bar Association, Continuing Legal Education, Invited Panelist and Speaker
Pennsylvania Medical Society
American Medical Association
American Psychoanalytic Association
Psychoanalytic Center of Philadelphia
Diplomat National Board of Medical Examiners

Q:

Please list any teaching or speaking experience you have had, including subject matter:

A:

Clinical Associate Professor of Psychiatry, Drexel University School of Medicine

Psychiatry and Bar Presentations:
Co-Chair of Panel on Advanced Topics in Forensic Neuropsychiatry: 2022 Annual Meeting of the American Academy of the Psychiatry & The Law.

Chair of Panel on Proving and Disproving Testamentary Capacity & Undue Influence: 2021 Annual Meeting of the American Academy of the Psychiatry & The Law.

The Role of the Psychiatrist in Determining Testamentary Capacity and Undue Influence. University of Pennsylvania Department of Psychiatry - Forensic Psychiatry Division. November 2019

An Introduction to Forensic Psychiatric and Psychological Practice for Clinicians: Psychoanalytic Center of Philadelphia. 2016

The Role of the Psychiatrist in Determining Testamentary Capacity and Undue Influence. University of Pennsylvania Department of Psychiatry - Forensic Psychiatry Division. November 2013

Forensic Psychiatry & Brain Injury Litigation. University of Pennsylvania Department of Psychiatry - Forensic Psychiatry Division. November 2011

Medical and Legal Perspectives on Incapacity and Undue Influence. Invited Panelist. Pennsylvania Bar Institute's 2012 Elder Law Institute. July 12, 2012

Evidence for Elder law Attorneys: Proving and Defending Undue Influence. Pennsylvania Bar Institute's 2012 Elder Law Institute. July 12, 2012

Pennsylvania Bar Institute:

Supported Decision Making in Adult Guardianship. Pennsylvania Bar Institute 2020 Elder Law Institute (CLE)

What Does Diminished Capacity Really Mean?: Testamentary Capacity, Undue Influence, Medical and Financial Power of Attorney & Guardianship. Invited co-presenter, Pennsylvania Bar Institute's 2019 Estate Law Institute. (CLE)

Why Can't Lawyers and Psychiatrists Speak the Same Language?
Invited co-presenter, Pennsylvania Bar Institute's 2019 Elder Law Institute. (Ethics CLE)

Special Needs Trust Planning for Individuals with Mental Health and Substance Abuse Disorders.
Invited co-presenter, Pennsylvania Bar Institute's 2018 Elder Law Institute. (CLE)

Bridging The Gap Between Lawyers' and Psychiatrists' Understanding of Mental Capacities: Testamentary Capacity, Undue Influence, Medical and Financial Power of Attorney & Guardianship. Invited co-presenter, Pennsylvania Bar Institute's 2017 Estate Law Institute. (Ethics CLE)
Bridging The Gap Between Lawyers' and Psychiatrists' Understanding of Mental Capacities: Testamentary Capacity, Undue Influence, Medical and Financial Power of Attorney & Guardianship. Invited co-presenter, Pennsylvania Bar Institute's 2017 Elder Law Institute. (Ethics CLE)



Q:

Have any of your accreditations ever been investigated, suspended or removed? (if yes, explain)

A:

No

Q:

On how many occasions have you been retained as an expert?

A:

More than 100

Q:

For what area(s) of expertise have you been retained as an expert?

A:

Psychiatry
Catastrophic Psychiatry Injury
Emotional Distress
Brain Injury Medicine, TBI and Dementia
Testamentary Capacity and Undue Influence

Hundreds of medical-legal assessments, and testimony in over 50 cases including mass-tort and high-stakes cases.
Special emphasis: undue influence and testamentary capacity, catastrophic injury, toxic and mass tort (e.g. train derailment, chemical exposure and more). TBI, concussion, dementia, and other brain injuries and diseases.

Q:

In what percentage of your cases were you retained by the plaintiff?

A:

50

Q:

In what percentage of your cases were you retained by the defendant?

A:

50

Q:

On how many occasions have you had your deposition taken?

A:

Call for details

Q:

When was the last time you had your deposition taken?

A:

Call for details

Q:

On how many occasions have you been qualified by a court to give expert testimony?

A:

Over 50

Q:

On how many occasions have you testified as an expert in court or before an arbitrator?

A:

More than 30 times. Call for details.

Q:

For how many years have you worked with the legal industry as an expert?

A:

More than 12 years, informed by over 2 decades of private practice as a clinical psychiatrist and treating in hospitals.

Q:

What services do you offer? (E.g.: consulting, testing, reports, site inspections etc.)

A:

IME (Independent Medical Examination or Independent Medical Evaluation)
Reports, written and verbal
Attorney consultation including pre-disclosed expert opinions, and discussing case merit
Review of medical, legal, occupational and other records.
Experienced testimony in deposition and trial

Q:

What is your hourly rate to consult with an attorney?

A:

$625/hour

Q:

What is your hourly rate to review documents?

A:

$625/hour

Q:

What is your hourly rate to provide deposition testimony?

A:

Call for complete Fee Schedule

Q:

What is your hourly rate to provide testimony at trial?

A:

Call for complete Fee Schedule

Q:

Please list any fees other than those stated above (E.g.: travel expenses, copy fees, etc.)

A:

Call for complete Fee Schedule
---
---
---
---
---