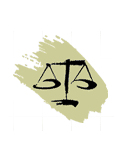 Dr. Marvin Pietruszka, M.D., J.D.
Del Carmen Medical Center
19234 Vanowen St.
Reseda , CA 91335
Office: 818-705-1157
Fax: 818-705-4273
Introduction
Dr. Pietruszka is an expert in internal medicine, forensic pathology, pathology, and forensic toxicology. He has unique expertise in chart review, standard of care, slide and record review, clinical/pathological correlation and causation analysis. His experience includes case preparation of medical malpractice, personal injury, and wrongful death.

For sample declarations, please click on the CV section.
---
Areas of Expertise
Independent Medical Examinations
Internal Medicine
Medical Toxicology
Pathology
Wrongful Death
---
---
---