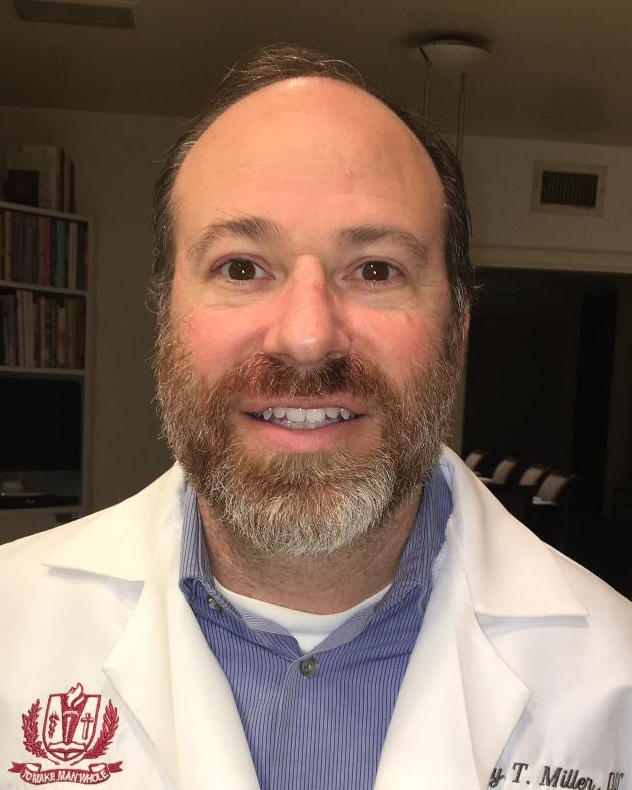 Dr. Jeffrey T Miller
Jeffrey T. Miller, D.D.S.
2790 Forrester Dr.


Los Angeles, CA 90064
Mobile: 310-849-0616
Office: 310-839-8303
Introduction
Dr. Miller is a Board Certified Specialist: Periodontics & Dental Implants. He is a Diplomate of the American Board of Periodontology, which outranks most other dentists. (Few dentists are board certified specialists).

Dr. Miller has over 18 years of experience in Dentistry and 16+ years of experience in Forensic Dentistry. He has completed over 300 record reviews, over 30 depositions, and has trial experience. He represents approximately 55% defense and 45% plaintiff. 30% of his clinical practice is medical-legal and 70% is treatment.

Dr. Miller is available to travel.

Dr. Miller is a straight shooter and understands the merits of your case. He knows how to present peer-reviewed scientific literature to support his opinions.

Dr. Miller specialized in periodontics and dental implants at Loma Linda University. He is a Qualified Medical Evaluator in the State of California since 2006. He completed a hospital residency at Cedars Sinai Medical Center in 2005. He graduated USC School of Dentistry in 2004 and was on the Dean's List. He graduated college cum laude at Yeshiva University in 1997 and was on the Dean's List.

Dr. Miller has taught as a clinical instructor at Loma Linda University and University of Southern California, and lectured on numerous topics.

Current Membership: American Academy of Periodontology, International Team of Implantology, Academy of Osseointegration, American Dental Association, California Dental Association, Los Angeles Dental Society, Pankey Institute, Punjabi Dental Society.

Services include: IME, QME, Review of Records, Examinations, Phone Consultations, Depositions, Trial, and Arbitration.
---
Areas of Expertise
Dental/Dentistry
Independent Medical Examinations
Maxillofacial Surgery
Medical Malpractice
Personal Injury
---
---
---