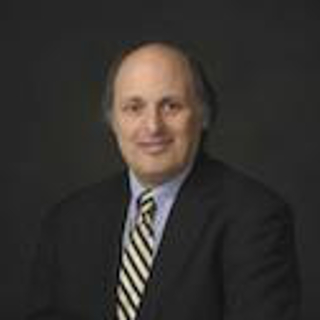 Michael D. Leibowitz, M.D.,C.M.D.
Advanced Pain Medicine & Rehabilitation, P.C.
7 Candy Lane


Roslyn Heights, NY 11577
Introduction
I am an experienced medical expert who is Board Certified by the American Board of Physical Medicine and Rehabilitation. And, I am a Certified Medical Director, certification granted by the American Medical Directors Association. I have been in active clinical practice for more than 22 years. I provide litigation support services, and serve as a medical expert for plaintiff and defense counsel, and as a consultant to insurance companies. Areas of litigation support and consulting include medical malpractice, disability evaluation and management, personal injury, peer reviews, utilization reviews, Independent Medical Examinations (IME's), second opinions, Workers' Compensation, and the standard of care.

I have served on the faculty of the University of Medicine and Dentistry of New Jersey-New Jersey Medical School. I concurrently served as an Attending Physician at Kessler Institute for Rehabilitation. I have served as Medical Director of a Nursing Home, and as Medical Director of a consortium of Diagnostic and Treatment Centers, and as Medical Director of Ambulatory Care Services at a Rehabilitation Hospital. I am currently an Attending Physician at a teaching hospital,and am a published author and a lecturer.

I am a graduate of the Medical College of Wisconsin. My residency training in Physical Medicine and Rehabilitation was served at Long Island Jewish Medical Center: an Academic Campus of the Albert Einstein College of Medicine, and Temple University Hospital. I am a Phi Beta Kappa graduate of the State University of New York at Buffalo, where I obtained a degree in Biology, Magna Cum Laude.

My areas of expertise include Physical Medicine and Rehabilitation, Spine Trauma/Spine Disorders, Reflex Sympathetic Dystrophy (RSD), Complex Regional Pain Syndrome(CRPS), Brain Injury/Head Injury, Stroke/Cerebrovascular Accident, Deep Venous Thrombosis(DVT), Pulmonary Embolism(PE), Pressure Ulcer/Decubitus Ulcer/Pressure Sore, Catastrophic Injuries, Fibromyalgia, Disc Herniation, Disc Bulge, Wound Infection, Orthopedic Injuries and Diseases, Neurological Injuries and Diseases, Nerve Injury, Chronic Pain, Cumulative Trauma Disorders, Elder/Geriatric Care, Trauma, Amputation, Spinal Cord Injury, and Electrodiagnostic Medicine (EMG/NCV).
---
Areas of Expertise
Hospital Administration
Independent Medical Examinations
Industrial Medicine
Managed Care & HMOs
Medical Devices
Neurology
Nursing Homes
Occupational Medicine
Orthopedic Surgery
Orthotics & Prosthetics
Pain Management
Personal Injury
Physical Medicine & Rehabilitation
Sports Medicine
---
Expert Background
Q:

Please list your professional accreditations, degrees, licenses, and certificates granted:

A:

Q:

Please list your affiliations or memberships in any professional and/or industry organizations:

A:

Q:

Please list any teaching or speaking experience you have had, including subject matter:

A:

Q:

For what area(s) of expertise have you been retained as an expert?

A:

Q:

On how many occasions have you testified as an expert in court or before an arbitrator?

A:

Q:

What services do you offer? (E.g.: consulting, testing, reports, site inspections etc.)

A:
---