Automotive Expert Witnesses
Accident Reconstruction & Safety Expert Witness Listings
Please locate the automotive expert witness you are searching for by clicking on the following links. The automotive experts found on this page may consult on issues regarding automotive engineering, automotive technology, commercial vehicles, manufacturer warranties, and auto defects. These consultants may provide reports concerning auto defects, automotive recalls, auto engines, automotive fires, automotive suspension, automotive electrical systems, fuel systems, and gas tanks. Expert witnesses found through this page may also opine under oath on issues regarding automotive aerodynamics, automotive components, brakes, commercial vehicles, manufacturer warranties, vehicle failure, car crashes, auto theft, car rentals, and truck rentals, among other topics.
You may limit your search for Automotive expert witnesses to a specific area by selecting a state from the drop down box.
Select Location:
Expert Witnesses
List Your Qualifications by Clicking Here
Featured Experts

Peter J. Leiss Vehicle Expert For nearly a decade, Peter has occupied a variety of engineering positions with DaimlerChrysler and General Motors. His expertise covers a diverse body of work, he is an expert from engines and transmissions to electronic...
Learn More ›
---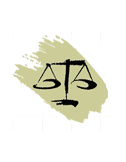 Providing comprehensive expert consulting in automotive litigation cases: • Automotive manufacturing and design defects analysis • Seatbelt/Airbag design and protection performance analysis • Vehicle suspension/handling testing and failure analysis • Vehicle...
Learn More ›
---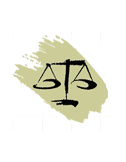 Dr. Guentzler has over 30 years experience as an automotive expert witness. His specialities include cars, trucks, buses, motorhomes, trailers, motorcycles, ATC,and ATV cases. He specializes in brakes, engines, electrical, tires, and seat belt issues...
Learn More ›
Automotive Expert Witnesses by State
Alaska
,
Alabama
,
Arkansas
,
Arizona
,
California
,
Colorado
,
Connecticut
,
District of Columbia
,
Delaware
,
Florida
,
Georgia
,
Hawaii
,
Iowa
,
Idaho
,
Illinois
,
Indiana
,
Kansas
,
Kentucky
,
Louisiana
,
Massachusetts
,
Maryland
,
Maine
,
Michigan
,
Minnesota
,
Missouri
,
Mississippi
,
Montana
,
North Carolina
,
North Dakota
,
Nebraska
,
New Hampshire
,
New Jersey
,
New Mexico
,
Nevada
,
New York
,
Ohio
,
Oklahoma
,
Oregon
,
Pennsylvania
,
Rhode Island
,
South Carolina
,
South Dakota
,
Tennessee
,
Texas
,
Utah
,
Virginia
,
Vermont
,
Washington
,
Wisconsin
,
West Virginia
,
Wyoming