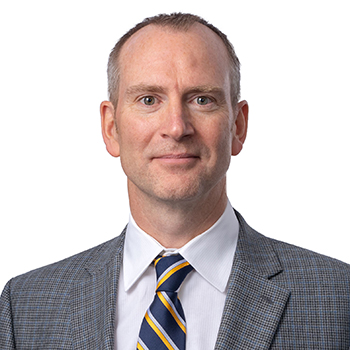 Christopher D. Roche
Robson Forensic Inc.
Introduction
Christopher Roche is an automotive engineer with nearly 30 years of professional experience working for major vehicle manufacturers, specializing in the design of vehicle structures to protect occupants in collisions and ensure the structural integrity over the life of the vehicle. Chris' forensic casework involves investigations of vehicle crashworthiness and structural performance of passenger vehicles, light trucks, commercial vehicles, and buses.

Beginning with Land Rover and then working on programs for BMW, Jeep (DiamlerChrysler), Hyundai-Kia, and others, Chris' career has largely focused on body engineering. His skillset is unique for an automotive engineer, in that he has worked in both the design / release side of vehicle engineering as well as the simulation engineering side. Chris has held roles from Body Computer Aided Engineering (CAE) Engineer to Body Structure Manager to Director of Body Engineering in the U.S., U.K., Europe, and Asia.

Chris can address crashworthiness in a range of internal combustion (ICE) and electric (BEV) vehicle types and weight classes, including the applicable regulations and standards that apply to vehicle structures and crashworthiness.

Chris earned his Bachelor of Engineering, Mechanical from the University of Manchester (England). He holds a US Patent (with others pending) for the enhancement of structural performance in the crash of a passenger vehicle, specifically in the IIHS small overlap rigid barrier test mode.
---
Areas of Expertise
Accident Reconstruction
Automobile Mechanical & Body Repair
Automotive
Automotive Engineering
Black Box/Data Recorder
Bus & Truck Safety/Accident
---
---
---