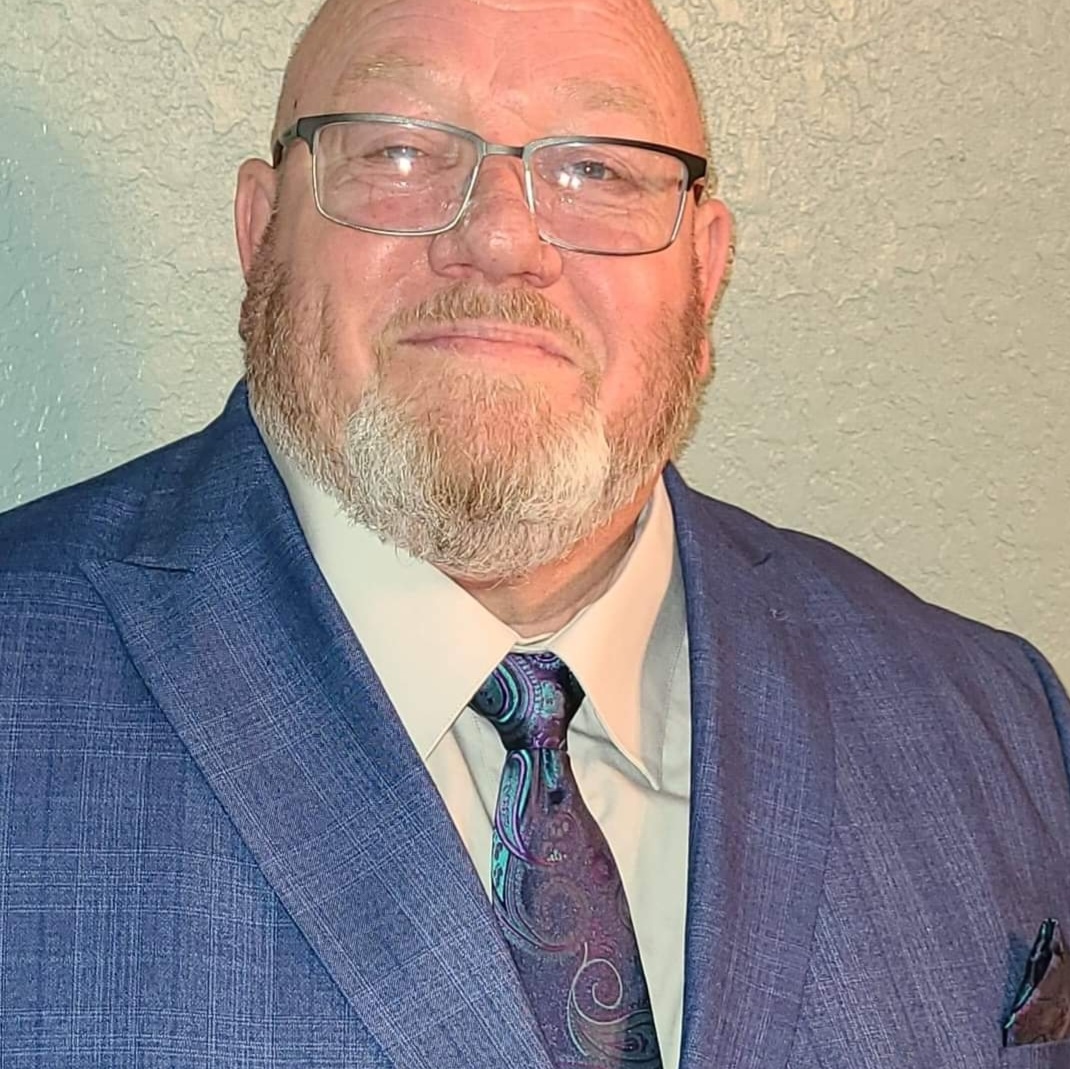 Mr. James Lewis
Evidence Solutions, Inc.
Available Nationwide


Tucson, AZ 85733
Introduction
James E. Lewis is a retired US Air Force Security Forces and Academic Instructor Senior Non-Commissioned Officer (SNCO) who has been working as an expert witness in the trucking & transportation industry for more than two decades. He obtained his Class A commercial driver's license in 1987 and boasts more than two million no-fault accident-free miles to show for his efforts. He has served as a transportation terminal manager, safety director, truck driver trainer, and owner/operator. On the automotive side, he has been a service manager, sales manager, finance director, and fleet/commercial sales manager.

James' extensive background in transportation has seen him qualified as an expert witness in federal, state, and local courts specifically in the fields of towing and recovery operations and policies, DOT/FMCSA-governed trucking/transportation, general transportation operations and safety policies and procedures. James has also served as an expert in the automotive industry in the fields of lemon law, vehicle financing and leasing, dealership fraud, breach of warranty, diminution in vehicle value, automotive repair and maintenance, dealership service and sales policy, and the appraisal of automobiles, recreational vehicles, medium and heavy-duty trucks, motorcycles and watercraft.

In addition to being the primary expert in several Federal-level class action suits, he has produced more than 12,000 written opinions, has testified in trials, mediations, and arbitrations over 800 times, and has been deposed 167 times.

James is an avid writer who has written 18 books and more than 1,200 magazine and news articles, mostly about the transportation, towing, and law enforcement industries.
---
Areas of Expertise
Accident Investigation
Automotive
Bus & Truck Safety/Accident
Hazardous Materials
OSHA
Transportation Safety
---
Expert Background
Q:

Please list your professional accreditations, degrees, licenses, and certificates granted:

A:

FMCSA Subject Matter Expert (SME)

• FMCSA Subject Matter Expert (SME)

• Certified Director of Safety

• OSHA General Industry Safety Certification

• Certified Instructor, Smith System Safe Driving Program

• Certified Instructor, FMCSA/DOT Hours of Service

• Certified Instructor, FMCSA/DOT Hazardous Materials

• Certified Instructor, "QUICK CLEARANCE"

• Certified Drug and Alcohol Testing Technician

• Certified Drug and Alcohol Reasonable Suspicion Testing Supervisor

• US Army Criminal Investigation Command Trained Hostage Negotiator

• Department of Defense Joint Police Group Accident Investigator/Incident Reconstructor Certification

• (DC) Wreckmaster One Week Light/Medium/Heavy Recovery Course, Dallas, TX September 1989

• Towing and Recovery Association of America (TRAA) Level 3 Certification

• Texas Department of Licensing and Registration (TDLR) Incident Management Licensee (2010)

• Texas Department of Licensing and Registration (TDLR) Vehicle Storage Facility Licensee

• San Antonio Police Department City Towing Badge Licensee

• National Automotive Technicians Education Foundations (NATEF) Certified Instructor

• ASE-Certified Automotive Technician, also certified as a Service Consultant/Manager (C-1)

• Southwest Towing Operators Certified Tow Driver

Q:

Please list your affiliations or memberships in any professional and/or industry organizations:

A:

Philadelphia Urban Council Member, 2006 – 2008, Philadelphia, PA
• 32nd Degree Freemason, Valley of Allentown Consistory and Shiloh-MacCalla Lodge
#558 F&AM, Lansdale, PA
• Life member, Veterans of Foreign Wars
• Life member, American Legion
• Life Member, National Rifle Association
• Life member, Federal Law Enforcement Officers Association (FLEOA)
• Life member, Texas Municipal Police Association (TMPA)
• Automotive Technology Occupat

Q:

Please list any teaching or speaking experience you have had, including subject matter:

A:

Certified Instructor, Smith System Safe Driving Program
Certified Instructor, FMCSA/DOT Hours of Service
Certified Instructor, FMCSA/DOT Hazardous Materials
Certified Instructor, "QUICK CLEARANCE"

Q:

Have any of your accreditations ever been investigated, suspended or removed? (if yes, explain)

A:

No.

Q:

On how many occasions have you been retained as an expert?

A:

12,000 times - I served as an in-house expert for 8 years for a firm with a high volume of cases before working as an inde

Q:

For what area(s) of expertise have you been retained as an expert?

A:

- Transportation Safety - Commercial Trucking and Towing Litigation
- Automotive: Lemon Law and Dealer Fraud


Q:

In what percentage of your cases were you retained by the plaintiff?

A:

50%

Q:

In what percentage of your cases were you retained by the defendant?

A:

50%

Q:

On how many occasions have you had your deposition taken?

A:

167 depositions taken

Q:

When was the last time you had your deposition taken?

A:

October 2021

Q:

On how many occasions have you been qualified by a court to give expert testimony?

A:

Over 800 times

Q:

On how many occasions have you testified as an expert in court or before an arbitrator?

A:

12 times

Q:

For how many years have you worked with the legal industry as an expert?

A:

Over 20 years

Q:

What services do you offer? (E.g.: consulting, testing, reports, site inspections etc.)

A:

Expert Witness Consulting
Expert Report Writing
Depositions and Testimonies
Speaking Engagements (CLE etc.)

Q:

What is your hourly rate to consult with an attorney?

A:

$325/ per hour

Q:

What is your hourly rate to review documents?

A:

$325/ per hour

Q:

What is your hourly rate to provide deposition testimony?

A:

$375/ per hour

Q:

What is your hourly rate to provide testimony at trial?

A:

$375/ per hour

Q:

Please list any fees other than those stated above (E.g.: travel expenses, copy fees, etc.)

A:

Travel - $162.50/per hour
Support Staff - $175/per hour
Rush Rate 1 - 25% increase of hourly rate for work requested less than 10 days prior to deadline
Rush Rate 2 - 50% increase of hourly rate for work requested less than 10 days prior to deadline
---
---
---
---