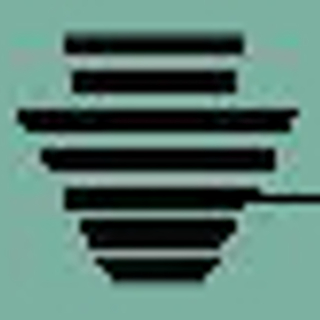 Keystone Engineering Consultants, Inc.
4017 Washington Road #344


McMurray (Pittsburgh), PA 15317-2520
Introduction
Keystone Engineering Consultants, Inc. is a multi-discipline, broad-spectrum firm providing comprehensive and qualified forensic engineering, architecture, scientific, biomechanics, and fire/arson investigation expert services to the legal community, insurance industry, and the public and private sectors.

Our multi-disciplined services include accident reconstruction, transportation, biomechanics/biomedical, civil/structural engineering, electrical engineering, environmental consulting, explosives and blasting, fire protection engineering, glass/ceramic engineering, HVAC, plumbing and building systems engineering, mining engineering, mold, premises liability, sports and recreation, and product liability.

A professional evaluation by any of our professionals and consultants can help solve problems in a cost-effective way. We listen to the needs of our clients and offer unbiased, ethical, and professional opinions backed by education, experience and scientific testing.

We are available for consultation and review of the factual information involved with a case to determine the worthiness of the matter prior to committing to a full investigation.

Offices in Pennsylvania, Ohio, West Virginia.
---
Areas of Expertise
Accident Investigation
Accident Reconstruction
Admiralty & Maritime
Agricultural
Alcohol
All Terrain Vehicles (ATV)
Americans with Disabilities Act (ADA)
Amusement Parks
Architecture
Automobile Mechanical & Body Repair
Automotive
Automotive Engineering
Bicycle
Biomechanics
Biomedical
Black Box/Data Recorder
Boilers
Brick & Stone
Building Codes
Bus & Truck Safety/Accident
Carpet
Child Safety
Civil Engineering
Concrete/Cement
Construction
Construction Damages
Construction Safety
Conveyors
Crime Scene Analysis
Design Engineering
Disabled Access
Doors
Driver Behavior
Electrical
Electrical Engineering
Electronic Discovery
Electronics
Elevator & Escalator
Environmental Engineering
Equipment & Machinery
Ergonomics
Explosions
Facility Engineering
Failure Analysis
Fatigue
FDA
Fire
Fire Sprinkler Systems
Fitness Equipment
Food
Forensic Engineering
Forklifts
Furnaces
Geotechnical Engineering
Glass
Golf
Helmets
Human Factors
Hydrology & Groundwater
Industrial Engineering
Industrial Hygiene & Mold
Information Technology
Interior Design
Internet
Labels & Warnings
Ladders & Scaffolds
Landscape Design
Latches & Fasteners
Lath & Plaster
Lifts
Lighting & Illumination
Machine Guarding
Machinery & Equipment Appraisal
Materials
Mechanical Engineering
Medical Devices
Metallurgy
Microelectronics
Mining
Motorcycles
Networking
Occupational Medicine
OSHA
Paint & Coatings
Personal Injury
Pipelines
Playground Safety
Plumbing & HVAC
Police Procedures
Police Traffic Radar
Power Tools
Premises Liability
Products Liability
Professional Engineering
Railroad
Robotics
Roofing
Safety Engineering
Safety Equipment
Scheduling Delay & Analysis
Seat Belts & Air Bags
Slip, Trip & Fall
Snowmobiles
Software
Sports & Recreation
Storage
Stormwater Retention Pond
Structural Engineering
Telecommunications
Tile
Tires
Tractors
Traffic/Highway Safety
Transportation Engineering
Transportation Safety
Utilities
Vibration Analysis
Visibility
Walking & Working Surfaces
Water Utility
Waterproofing
Weather & Meteorology
Welding
Windows
Wrongful Death
---