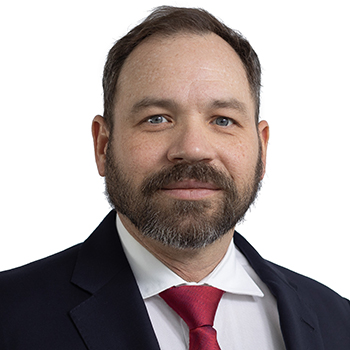 Stanley Jaworski, P.E., C.F.E.I., C.V.F.I.
Robson Forensic
Introduction
Stanley Jaworski, P.E., C.F.E.I., C.V.F.I.
Mechanical Engineer & Building Systems Expert

Stanley Jaworski is a mechanical engineer with a diverse range of professional and vocational experience. As an expert at Robson Forensic, Stanley's casework typically involves mechanical building systems, fires, and vehicle crash investigations.

His background includes more than ten years of engineering experience designing, installing, commissioning, and servicing HVAC and industrial process systems. Mr. Jaworski's complex building systems expertise includes boilers, chillers, compressors, gas and liquid piping systems, gas fired appliances, hydraulic systems, and fire protection and controls.

Early in his career, Stanley worked for nearly a decade as a welder and automotive technician. He attained ASE certifications in Brakes, Steering & Suspension, Engine Repair, and Engine Performance. His many years inspecting, maintaining, and repairing vehicles provides valuable insight when evaluating crash damage and reconstructing the complex series of events leading up to a crash.

Stanley holds a B.S. degree in Mechanical Engineering Technology and has completed a variety of professional education courses, including coursework on Traffic Accident Reconstruction from Northwestern University's Center for Public Safety. He is licensed as a Professional Engineer in multiple states, and is a Certified Vehicle Fire Investigator and a Certified Fire and Explosion Investigator.

Stanley is also an active member of the American Society of Heating, Refrigeration & Air Conditioning (ASHRAE), the American Society of Mechanical Engineers (ASME), and the National Association of Fire Investigators (NAFI).
---
Areas of Expertise
Accident Reconstruction
Automotive
Boilers
Construction
Explosions
Fire
Hydraulic Engineering
Mechanical Engineering
Pipelines
Plumbing & HVAC
Products Liability
Professional Engineering
Welding
---
---
---