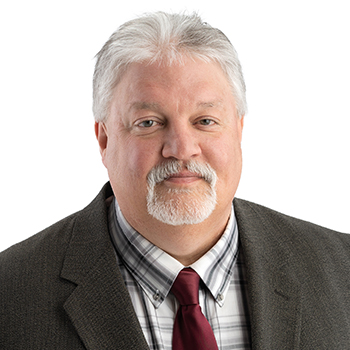 Brooks Rugemer
Robson Forensic Inc.
Introduction
Brooks Rugemer
Commercial Trucking & Warehousing Specialist
24 Hr Contact: 717-314-5855 - brugemer@robsonforensic.com

I am an experienced Trucking & Warehousing Accident & Injury Investigator. I have worked in the Transportation Industry since 1983. In 1994, after 13 years as a professional truck driver, I turned my attention to Trucking & Warehousing Safety and Risk Management. In 2005 I joined Robson Forensic.

I have investigated hundreds of trucking and warehouse related accidents and injuries for several of the largest trucking firms in the country. I am thoroughly trained and experienced in DOT and OSHA compliance standards. I am also the former owner of "Truck Safety Services, Inc.", a trucking safety and recruiting firm.

My core areas of expertise include the following:

• Trucking company and warehousing operation and management
• Trucking and warehousing accident and injury investigations
• CDL driver hiring standards: negligent retention and entrustment issues
• CDL driver training, CDL driver actions
• Logbooks: driver fatigue, unsafe transit times and schedules
• Intermodal: Rail yard and seaport truck safety
• DOT and OSHA compliance
• Industrial truck (forklift) accidents, loading dock accidents
• Cargo and property claims investigations
• Review and Audit of DOT and OSHA Safety Programs
• Accident and Injury reduction programs

I am available at your convenience to discuss your case. References available upon request. Thank you.
---
Areas of Expertise
Automotive
Bus & Truck Safety/Accident
Distribution
Driver Behavior
Equipment & Machinery
Ergonomics
Fatigue
Forklifts
Logistics/Freight Forwarding
Oil & Gas
Private Investigators
Supply Chain
Tourism & Travel Industry
Tractors
Transportation Safety
Trucking
Warehouse Operations
---
---
---