Business, Financial & Marketing Expert Witnesses
Expert witnesses who are available to consult and testify regarding business, financial matters, and marketing may be found here. Experts found on this page may consult on issues involving business law, banking, and bankruptcy. These experts may provide reports concerning business valuation, corporate governance, and contracts. Expert witnesses found through this page may also testify regarding economics, forensic accounting, and international business, as well as related issues.
Expert Witnesses
List Your Qualifications by Clicking Here
Featured Experts

For over 20 years, ForensisGroup has provided the nation's top law firms, insurance agencies, government entities and many other industries with highly qualified expert witnesses and consultants. Experts referred by ForensisGroup have been thoroughly...
Learn More ›
---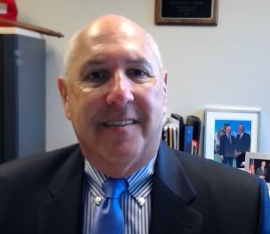 Frederick J. Fisher, J.D., is a highly qualified insurance risk management, qualitative claim auditing, loss control, professional liability, coverage and claims-made issues and insurance law expert witness. Mr. Fisher continues his successful 40 year...
Learn More ›
---

David Abraham is a Designated member of the Appraisal Institute, holding the MAI and SRA designations. He is experienced in the valuation easements (Member International Right of Way Association - IRWA) and partial interests, and has served as an expert...
Learn More ›
Please click on one of links to find consultants in that area of expertise.
Business, Financial & Marketing Expert Witnesses by State
Alaska
,
Alabama
,
Arkansas
,
Arizona
,
California
,
Colorado
,
Connecticut
,
District of Columbia
,
Delaware
,
Florida
,
Georgia
,
Hawaii
,
Iowa
,
Idaho
,
Illinois
,
Indiana
,
Kansas
,
Kentucky
,
Louisiana
,
Massachusetts
,
Maryland
,
Maine
,
Michigan
,
Minnesota
,
Missouri
,
Mississippi
,
Montana
,
North Carolina
,
North Dakota
,
Nebraska
,
New Hampshire
,
New Jersey
,
New Mexico
,
Nevada
,
New York
,
Ohio
,
Oklahoma
,
Oregon
,
Pennsylvania
,
Rhode Island
,
South Carolina
,
South Dakota
,
Tennessee
,
Texas
,
Utah
,
Virginia
,
Vermont
,
Washington
,
Wisconsin
,
West Virginia
,
Wyoming