Cryptocurrency Expert Witnesses
Business, Financial & Marketing Expert Witness Listings
Crypto currency Expert Witnesses who are available to consult and testify can be found here. These cryptocurrency experts found on this page may consult on issues involving Bitcoin, Blockchain, Crypto-anarchism, Initial Coin Offerings (ICO), crypto-currency, crypto tokens Cryptocurrency exchanges, Bitgold, block chain analysis, timestamping, Cryptocurrency hardware, Cryptocurrency security, cryptoassets, Cryptocurrency software, Cryptocurrency wallets, and Cryptographic protocol. These experts found here could possibly provide reports regarding cryptocurrencies such as Auroracoin, Bit coin, BitcoinCash, Dash, Dogecoin, EOS.IO, Ether, Ethereum, EthereumClassic, Gridcoin, Litecoin, MazaCoin, Monero, Namecoin, NEM, NEO, Nxt, PotCoin, Primecoin, Ripple, Stellar, Tether, Titcoin, Verge, Vertcoin, and/or Zcash. Experts here may be familiar with issues involving Crypto-anarchism, crypto-currency, Cryptocurrency exchanges, ASICs, atomic swaps, FPGAs, GPU, GTX, hashing algorithms, Initial Coin Offerings, Mining, money, Nvidia, online black markets, proof-of-work scheme, Scrypt, SHA-256, Silk Road, timestamps, digital assets, Distributed Electronic Cash Systems, distributed ledgers, ecash, electronic signature, and digital financial transactions. They may also provide expert witness testimony concerning b-money, Cryptographic protocol, cryptography, CryptoKitties, Darnknet markets, decentralized control, and digital assets among other topics.
You may limit your search for Cryptocurrency expert witnesses to a specific area by selecting a state from the drop down box.
Select Location:
Expert Witnesses
List Your Qualifications by Clicking Here
Featured Experts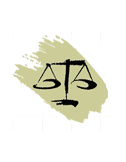 Dr Stephen Castell CITP MEWI is an award-winning independent ICT expert witness, management consultant and project manager professional, with extensive experience in risk assessment, quality assurance, and dispute resolution. International Reputation...
Learn More ›
Cryptocurrency Expert Witnesses by State
Alaska
,
Alabama
,
Arkansas
,
Arizona
,
California
,
Colorado
,
Connecticut
,
District of Columbia
,
Delaware
,
Florida
,
Georgia
,
Hawaii
,
Iowa
,
Idaho
,
Illinois
,
Indiana
,
Kansas
,
Kentucky
,
Louisiana
,
Massachusetts
,
Maryland
,
Maine
,
Michigan
,
Minnesota
,
Missouri
,
Mississippi
,
Montana
,
North Carolina
,
North Dakota
,
Nebraska
,
New Hampshire
,
New Jersey
,
New Mexico
,
Nevada
,
New York
,
Ohio
,
Oklahoma
,
Oregon
,
Pennsylvania
,
Rhode Island
,
South Carolina
,
South Dakota
,
Tennessee
,
Texas
,
Utah
,
Virginia
,
Vermont
,
Washington
,
Wisconsin
,
West Virginia
,
Wyoming