International Banking Expert Witnesses
Business, Financial & Marketing Expert Witness Listings
Please locate the international banking expert you are searching for by clicking on the following links. Experts found here may consult on issues involving international banks, foreign currencies, foreign clients, and offshore banks. They may also provide reports and testify on letters of credit, currency exchange rates, foreign-based banks, abusive tax shelters, anonymous banking, and more.
You may limit your search for International Banking expert witnesses to a specific area by selecting a state from the drop down box.
Expert Witnesses
List Your Qualifications by Clicking Here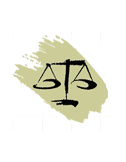 Location: Illinois
Areas of Expertise: Banking expert nationally with expertise and experience with debtors, creditors, bank administration, regulatory matters, policies, fraud, negligence, due diligence. Over 35 years as an expert witness...

Location: California
Areas of Expertise: Doug Johnston is an expert witness in banking & finance, with a focus on forensic dispute analysis and due diligence review. His career includes having served as a CEO, President and/or EVP in leading...
International Banking Expert Witnesses by State
Alaska
,
Alabama
,
Arkansas
,
Arizona
,
California
,
Colorado
,
Connecticut
,
District of Columbia
,
Delaware
,
Florida
,
Georgia
,
Hawaii
,
Iowa
,
Idaho
,
Illinois
,
Indiana
,
Kansas
,
Kentucky
,
Louisiana
,
Massachusetts
,
Maryland
,
Maine
,
Michigan
,
Minnesota
,
Missouri
,
Mississippi
,
Montana
,
North Carolina
,
North Dakota
,
Nebraska
,
New Hampshire
,
New Jersey
,
New Mexico
,
Nevada
,
New York
,
Ohio
,
Oklahoma
,
Oregon
,
Pennsylvania
,
Rhode Island
,
South Carolina
,
South Dakota
,
Tennessee
,
Texas
,
Utah
,
Virginia
,
Vermont
,
Washington
,
Wisconsin
,
West Virginia
,
Wyoming