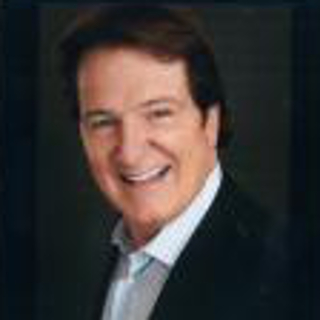 Mr. Douglas E. Johnston, Jr.
Five Management, LLC
100 Wilshire Boulevard, Suite 700


Santa Monica, CA 90401
Mobile: 310-699-3467
Office: 310-917-1075
Fax: 310-393-9205
Introduction
Doug Johnston is an expert witness in banking & finance, with a focus on forensic dispute analysis and due diligence review. His career includes having served as a CEO, President and/or EVP in leading Banking, Private Equity, and Mergers and Acquisitions companies. Trained at an AAA-rated major East Coast bank, he was honored early in his career as a bank President before establishing and managing five full-service bank offices in Texas and California. His service includes 19 years in commercial banking, plus 7 years as EVP-Finance and Administration of the largest private company in Los Angeles where he arranged financing for over 40 acquisitions and managed over 100 banking relationships.

He has over 30 years experience as a lender, borrower, co-investor and manager, including the investigation, underwriting, regulatory review, and follow-up monitoring of hundreds of technology, service, real estate, media and manufacturing transactions totaling well over $5 Billion. Expanding beyond banking to include mergers and acquisitions activity, he established the Corporate Finance Department for Platinum Equity, LLC in Los Angeles, where he conducted due diligence, negotiated, financed, and closed the acquisition of over 40 companies across the U.S. and Europe, including transactions with IBM, ATT, Viacom, WorldCom, American Airlines, Lucent, Motorola, the Williams Companies, Alcatel, Hays Logistics, and Dun and Bradstreet, among many others. The acquired companies included niche products, proprietary technologies, thousands of employees and well over $5 Billion in gross revenues.

Doug is a published author on numerous finance and economics topics since 2008, and has over 3 decades experience in Bank Operations, Regulations, Compliance, Financial Statements, Loan Commitments, Loan Agreements, Leveraged Buyouts, Purchase and Sale Agreements, Guarantees, Equity Partnerships, Real Estate, and Lender Liability. He is a past President of the Century City Rotary Club, and has been a frequent speaker to Advanced Placement High School Juniors across South Central Los Angeles under the Youth Business Alliance program.

Litigation Support. Mr. Johnston provides detailed analytical insight and complex business litigation support in Banking and Lending, Mergers and Acquisitions, Private Equity, Due Diligence, and Lender Liability for counsel representing both Plaintiff and Defense. He has provided litigation support in complex breach, misrepresentation, fraud and other actions under Business, Employment, and Family Law cases since 2010.
---
Areas of Expertise
Banking
Business
Commercial Real Estate
Finance
Financial Planning
International Banking
International Business
Investment Banking
Marketing
Mergers & Acquisitions
Stocks & Bonds
---
---
---
---