Idaho International Banking Expert Witnesses
Idaho Business, Financial & Marketing Expert Witness Listings
Although there are no experts who have listed "International Banking " as their area of expertise from Idaho , the below listed expert witnesses have indicated they are available to assist in your selected state.
Expert Witnesses
List Your Qualifications by Clicking Here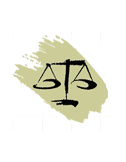 Location: Idaho
Areas of Expertise: Banking expert nationally with expertise and experience with debtors, creditors, bank administration, regulatory matters, policies, fraud, negligence, due diligence. Over 35 years as an expert witness...

Location: Idaho
Areas of Expertise: Doug Johnston is an expert witness in banking & finance, with a focus on forensic dispute analysis and due diligence review. His career includes having served as a CEO, President and/or EVP in leading...
International Banking Expert Witnesses by State
All States
,
Alaska
,
Alabama
,
Arkansas
,
Arizona
,
California
,
Colorado
,
Connecticut
,
District of Columbia
,
Delaware
,
Florida
,
Georgia
,
Hawaii
,
Iowa
,
Idaho
,
Illinois
,
Indiana
,
Kansas
,
Kentucky
,
Louisiana
,
Massachusetts
,
Maryland
,
Maine
,
Michigan
,
Minnesota
,
Missouri
,
Mississippi
,
Montana
,
North Carolina
,
North Dakota
,
Nebraska
,
New Hampshire
,
New Jersey
,
New Mexico
,
Nevada
,
New York
,
Ohio
,
Oklahoma
,
Oregon
,
Pennsylvania
,
Rhode Island
,
South Carolina
,
South Dakota
,
Tennessee
,
Texas
,
Utah
,
Virginia
,
Vermont
,
Washington
,
Wisconsin
,
West Virginia
,
Wyoming