Securities Expert Witnesses
Business, Financial & Marketing Expert Witness Listings
You will find securities expert witnesses consultants by clicking on one of the following categories. The experts found here may consult regarding 102(e) proceedings, asset-backed securities, and collateralized debt obligations. These professionals may provide reports on commodities, commodity futures, credit default swaps, and credit derivatives. They may also testify regarding debt securities, derivative instruments, divestitures, equity securities, fixed income securities, futures, hedge funds, investments, mortgage-backed securities, the NASD, stock options, preferred stock, public offerings, securities 10b5 actions, securities regulation, securities fraud, managed futures, structured finance, and surety bonds, as well as related topics.
You may limit your search for Securities expert witnesses to a specific area by selecting a state from the drop down box.
Select Location:
Expert Witnesses
List Your Qualifications by Clicking Here
Featured Experts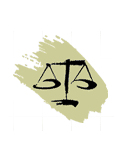 Areas of expertise include Broker/Customer disputes--stocks and bonds; options, commodity futures and currency trading; derivatives including swaps; limited partnerships, hedge funds and managed futures, e.g., suitability, churning, unauthorized trading,...
Learn More ›
---

Banking and financial services expert witness and litigation consultant focused on fiduciary issues, investment suitability, trustee fee determination and duty of impartiality, lending practices and failure to supervise, among other issues. For nearly...
Learn More ›
---

Expert witness testimony in complex litigation involving business, real estate, personal injury, marital dissolution, liability issues, damage analysis of lost profits, unjust enrichment, reasonable royalties and lost earnings, valuations, and fraud investigation....
Learn More ›
Securities Expert Witnesses by State
Alaska
,
Alabama
,
Arkansas
,
Arizona
,
California
,
Colorado
,
Connecticut
,
District of Columbia
,
Delaware
,
Florida
,
Georgia
,
Hawaii
,
Iowa
,
Idaho
,
Illinois
,
Indiana
,
Kansas
,
Kentucky
,
Louisiana
,
Massachusetts
,
Maryland
,
Maine
,
Michigan
,
Minnesota
,
Missouri
,
Mississippi
,
Montana
,
North Carolina
,
North Dakota
,
Nebraska
,
New Hampshire
,
New Jersey
,
New Mexico
,
Nevada
,
New York
,
Ohio
,
Oklahoma
,
Oregon
,
Pennsylvania
,
Rhode Island
,
South Carolina
,
South Dakota
,
Tennessee
,
Texas
,
Utah
,
Virginia
,
Vermont
,
Washington
,
Wisconsin
,
West Virginia
,
Wyoming