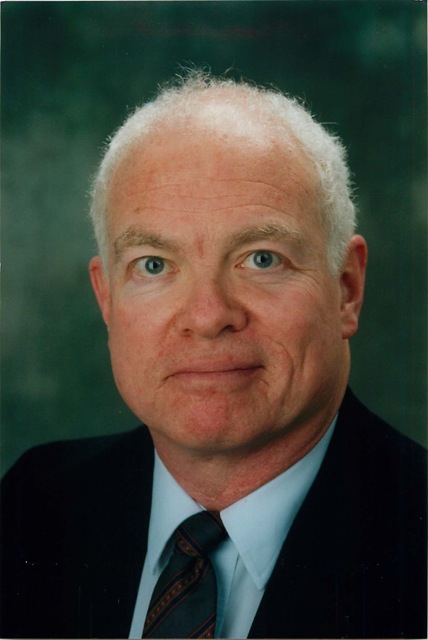 Prof. Mark R Lee
Mobile: 618-534-1806
Office: 619-260-2949
Introduction
Expert witness, legal consultant and arbitrator, Professor Mark R. Lee provides unmatched proficiency in antitrust, business organizations / corporate governance, and securities regulation. Since 2011 Lee has held the position of Professor-in-Residence and J. Irving Lawrence Senior Distinguished Teaching Fellow at the University of San Diego Law School.

He has consistently helped his clients secure outstanding outcomes while minimizing hours and expenses--frequently without a trial.

"Professor Lee is like the Adam Wainwright of the legal game. He's been winning for years and every time you see him suit up for the opposing team you just know it's going to be a tough afternoon!" — Justin Shields, Esq. | Global Trade Advisor at EY

Lawyers for both plaintiffs and defendants have retained him in an extraordinarily wide variety of matters. The antitrust litigation has run the gamut from the first claim against a local government to go to trial to distributor terminations to revocation of hospital privileges. The business organization / corporate governance matters include hostile takeovers, freeze-outs, and fiduciary duty disputes. Fraud, private placements, and restricted securities sales number among the securities regulation engagements. His clients especially value his exceptional communications skills, quick grasp of what the litigation requires, and knowledge base built on more than four decades of consulting, teaching and scholarship.

Lee's publications include ORGANIZING CORPORATE & OTHER BUSINESS ENTERPRISES 6th ed. (LexisNexis 2000/updated annually) (with L. Gross), the go-to treatise for advising entrepreneurs, and ANTITRUST LAW AND LOCAL GOVERNMENT (Greenwood Press 1985).

Lee practiced for the Antitrust Division of the United States Department of Justice and the Attorney General of Texas.
---
Areas of Expertise
Antitrust
Arbitration & Mediation
Business Law
Contracts
Criminal Law
Securities
---
Expert Background
Q:

Please list your professional accreditations, degrees, licenses, and certificates granted:

A:

J.D., University of Texas at Austin, 1974 (with High Honors)
B.A., Yale University, 1971
State Bar of Texas (inactive)

Q:

Please list your affiliations or memberships in any professional and/or industry organizations:

A:

American Arbitration Association (Commercial Arbitrator)
Financial Industry Regulatory Authority (Arbitrator)

Q:

Please list any teaching or speaking experience you have had, including subject matter:

A:

I have taught at 10 law schools in the United States, including Georgetown University, University of Colorado, and Washington University in St. Louis, and 3 in Europe. My repertoire of courses includes Antitrust, Corporations, Unincorporated Business Organizations, Securities Regulation, Law & Economics, and Criminal Law. I have lectured at multiple universities in Austria, Belgium, England, Germany, and Italy.

Q:

Have any of your accreditations ever been investigated, suspended or removed? (if yes, explain)

A:

Never

Q:

For what area(s) of expertise have you been retained as an expert?

A:

Antitrust, Business Organization, Fiduciary Duties, Limited Liability Companies, Partnerships, Limited Partnerships, Dissolution, Private Placements, Securities Fraud, Employee Stock Options

Q:

In what percentage of your cases were you retained by the plaintiff?

A:

55%

Q:

In what percentage of your cases were you retained by the defendant?

A:

45%

Q:

When was the last time you had your deposition taken?

A:

October, 2020

Q:

For how many years have you worked with the legal industry as an expert?

A:

44

Q:

What services do you offer? (E.g.: consulting, testing, reports, site inspections etc.)

A:

consulting, expert reports, expert testimony, arbitration
---
---
References
Phillip C. Samouris, Partner
Higgs Fletcher & Mack, LLP
401 West A Street, Suite 2600
San Diego, CA 92101
phone (619) 236-1551
fax (619) 696-1410
samouris@higgslaw.com

Christie Del Rey-Cone
Cerasia ❘ Del Rey-Cone LLP
www.cdemploymentlaw.com
150 Broadway, Suite 1517
New York, NY
phone 646.525.4232
cell 347.613.1968
christie@cdemploymentlaw.com

Kanter, Rebecca (USACAS)
US Attorney's Office SDCA
880 Front St, Criminal Division 6th Fl
San Diego, CA 92101
phone: (619) 546-7304
fax: (619) 546-0450
Rebecca.Kanter@usdoj.gov

Phil Lenzini
Kavanagh Scully
301 SW Adams Street, Suite 700
Peoria, IL 61602-1574
phone 309-676-1381
fax 309-676-0324
plenzini@aol.com
---
---
---