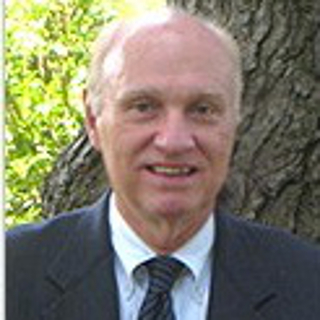 William H Purcell
Investment Banking Expert Witness
225 Cedar Ridge Road
Bedminster , NJ 07921
Introduction
Based in Bedminster, New Jersey, William H. Purcell Consulting, Inc. provides expert witness testimony to attorneys and law firms nationwide in complex cases involving a wide range of investment banking and finance issues.
William H. Purcell has over 40 years experience in almost every area of investment banking, including over 25 years of experience as an expert witness. Mr. Purcell has assisted both plaintiffs and defendants in connection with a host of M&A issues and financing matters involving debt or equity, public offerings or private placements, taxable or tax-exempt issues, securitizations, joint ventures, and partnerships. Projects have included:

Due Diligence
Disclosure
Valuations
Fairness Opinions
Fairness Issues
Special Committee Issues
Mergers & Acquisitions (M&A)
Leveraged Buyouts and Recapitalizations
Fiduciary Issues
Damage Issues and Analysis
Bankruptcy Issues, including solvency and fraudulent conveyance
Document Interpretation and Standards from the investment banking point of view
Fee Issues
Financing of Debt and Equity (both public and private, taxable and tax-excempt, including structured financing)
Venture Capital
Leasing and Real Estate Financing
Lender Liability
Criminal Cases involving alleged securities violations and insider trading

Mr. Purcell worked for almost 25 years as a Managing Director at Dillon, Read & Co. Inc. and is currently a Senior Director at Seale & Associates, a boutique investment bank in the Washington, D.C. area. He has worked on both over 100 M&A transactions and financing transactions as well as over 170 expert cases with over 100 law firms. He has represented both plaintiffs and defendants in the courts and before mediation and arbitration panels, and has been retained as an expert witness by government regulatory agencies including the Securities and Exchange Commission (SEC), the Internal Revenue Service (IRS) and the Department of Justice (DOJ).

If you are a lawyer, law firm, or litigation support firm working on a case involving complex investment banking and finance issues, contact William H. Purcell Consulting, Inc. today for expert advice and testimony to help your case succeed.
---
Areas of Expertise
Banking
Bankruptcy
Business Valuation
Finance
Fraud Investigation
Investment Banking
Leasing
Lost Profits
Mergers & Acquisitions
Real Estate Leasing
Securities
White Collar Crime
---
---
---