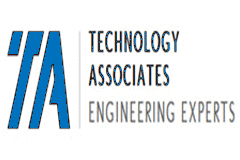 Technology Associates, LLC
Kristopher J Seluga, M.S., P.E. (CT & NY)
Introduction
Kristopher J Seluga, M.S., P.E. (CT & NY)

Our highly qualified staff of Mechanical, Biomechanical and Electrical Engineers have decades of experience assisting attorneys and insurance representatives pursue their cases. Most of our engineers having advanced engineering degrees from top-rated universities. Our team of PhD's, Professors and Licensed Professional Engineers have the background and experience required to investigate claims in a wide variety of fields, including accident reconstruction, injury biomechanics, animation, products liability, human factors and safety. Additionally, our engineers have served on ANSI (American National Standards Institute) committees for both ladders and golf carts and are actively involved in contributing to current research through publication in several fields, including human factors and safety, accident reconstruction, golf car accidents, and ladder accidents.

Our diverse staff of engineers have expertise spanning many aspects of engineering, allowing us the flexibility to investigate a large variety of cases. Additionally, we are equipped to investigate cases with multidisciplinary aspects.

We have offices in CT & NY, and have investigated over 2,600 cases nationwide over the last 25 years, working for both Plaintiff and Defense firms.
---
Areas of Expertise
Accident Investigation
Accident Reconstruction
Automotive
Automotive Engineering
Bicycle
Biomechanics
Black Box/Data Recorder
Building Codes
Bus & Truck Safety/Accident
Construction
Construction Safety
Conveyors
Demonstrative Evidence/Exhibits
Doors
Electrical
Electrical Engineering
Elevator & Escalator
Equipment & Machinery
Failure Analysis
Fatigue
Fire
Fitness Equipment
Forensic Engineering
Forklifts
Golf
Helmets
Human Factors
Labels & Warnings
Ladders & Scaffolds
Lighting & Illumination
Machine Guarding
Mechanical Engineering
Motorcycles
OSHA
Personal Injury
Playground Safety
Power Tools
Premises Liability
Products Liability
Professional Engineering
Safety Engineering
Safety Equipment
Seat Belts & Air Bags
Slip, Trip & Fall
Structural Engineering
Tires
Traffic/Highway Safety
Utilities
Vibration Analysis
Visibility
Walking & Working Surfaces
---
---
References
Joseph J. Miroballi, Esq.
Miroballi Durkin & Rudin LLC
180 North La Salle St., Suite 3650
Chicago, IL 60601
(312) 229-5555

Darryl L. Dreyer, Esq.
Dreyer Law Offices, PLLC
5419 Route 9W
Newburgh, NY 12550
(845) 522-8910

Charles S. Gucciardo, Esq.
Gucciardo Law Firm
170 Old Country Rd., #609,
Mineola, NY 11501
(516) 280-7100

Brenden P. Leydon, Esq.
Tooher & Wocl
80 Fourth Street
Stamford, CT 06905
(203) 324-6164

Leonard Lesser, Esq.
Simon Lesser PC
355 Lexington Avenue, Floor 10
New York, NY 10170
(212) 599-5455

Tim Pothin, Esq.
Faxon Law Group, LLC
59 Elm Street
New Haven, CT 06510
(203) 624-9500

Donald L. Singer, Sr., Esq.
Singer Law Offices
74 Cordwood Road
Cortlandt Manor, NY 10567-5122
(914) 739-1164

James Dunn, Esq.
James Dunn & Associates P.L.L.C.
1138 North Robinson Avenue
Oklahoma City, OK 73103
(405) 239-1000

Steven E. Arnold, Esq.
SA Law, P.C.
41 North Main St., Suite 201
West Hartford, CT 06127-0675
(860) 989-2411

Jim Bartlett, Esq.
James B. Bartlett P.A.
28 Long Sands Road, Suite 3
York, ME 03909
(207) 363-8100

Norman W. Briggs, Esq.
Briggs Law Office, LLC
400 Market Street, Suite 730
Philadelphia, PA 19106
(215) 925-4632

Bill Martin, Esq.
Martin & Colin, P.C.
44 Church Street
White Plains, NY 10601
(914) 771-7711

James K. Muehlhausen, Esq.
Miller, Tolbert, Muehlhausen, Muehlhausen, Groff & Damm
216 Fourth Street
Logansport, IN 46947
(574) 722-4343


---
---