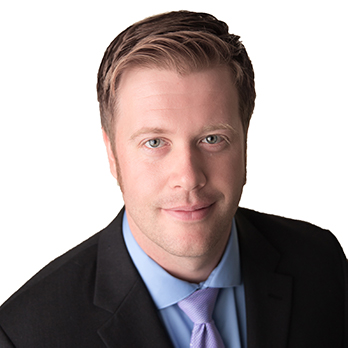 Erik Anderson
Robson Forensic
Introduction
Erik Anderson
Automotive Engineer & Crash Expert

Erik Anderson is an automotive engineer with nearly 20 years of professional experience. He spent 14 of those years working directly for automotive manufacturers, where he gained design and testing experience in vehicle structures, crashworthiness, and closure systems engineering. At Robson Forensic, Erik applies his expertise to expert witness investigations related to vehicle crashworthiness, crash reconstruction, vehicle systems performance, and exterior/interior upper body mechanisms.

Erik earned his Mechanical Engineering degree from the University of Michigan. He then worked for 8 years with Nissan, where he held positions in Body Design, Closures Design, and Crash Safety. In his role as a Crash Safety engineer, Erik was responsible for ensuring achievement of dynamic safety targets, both on a component basis and as complete vehicle performance. This included work in both the virtual design phase by simulation analysis, as well as overseeing and analyzing physical crash testing on sedans, pickup trucks, crossovers, and cargo vehicles throughout the entire development lifecycle and into mass production.

Erik went on to work at Honda Research & Development for 6 years in the position of design team chief, with responsibility for closures design engineering. In this role, Erik led a team of design engineers in developing all aspects of minivan slide doors. He also served as design chief for minor-model updates on pickup truck door and tailgate closures. Erik has expertise in all elements of upper body design, including structures, dynamic and static crash safety, sealing, NVH, power-door systems, latches, and exterior/interior components. Throughout his career, he has accumulated a multitude of patents for key innovations in upper body design.
---
Areas of Expertise
Accident Reconstruction
Automotive
Automotive Engineering
Black Box/Data Recorder
Seat Belts & Air Bags
---
---
---