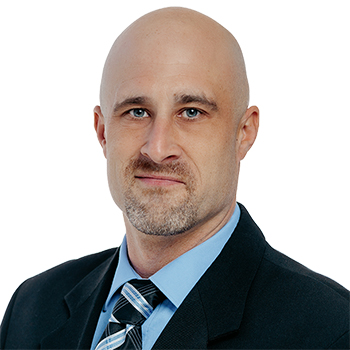 Steven Malek
Robson Forensic, Inc.
Introduction
Steven Malek is an expert in vehicle engineering and heavy vehicle towing & recovery, including expertise in heavy truck repair. In the automotive industry, he performed root-cause analysis and resolution for quality issues in production vehicles, determining the viability of safe and proper repairs. As an expert at Robson Forensic, he applies his expertise to vehicle crash investigations and vehicle towing and recovery disputes.

Steven's two decades of professional experience were largely spent in manufacturing environments, beginning at Caterpillar and Hamilton Sundstrand before he moved on to the Fiat Chrysler Automobile (FCA) Belvidere Assembly Plant in Illinois. Steven held various engineering roles at FCA, as a release engineer and quality supervisor covering vehicle powertrain, structures, interiors, and exteriors.

Steven is also a heavy vehicle recovery and towing technician, with experience operating and performing maintenance on tow trucks, excavators, and other specialized forms of heavy equipment used in the recovery of railroad cars. He is experienced performing maintenance on heavy truck braking systems and hydraulic components, welding and fabricating, and performing pre-trip inspections. He holds an active Commercial Driver's License (CDL).

Steven holds a BS in Manufacturing Engineering and a Masters of Industrial Management in Engineering from Northern Illinois University. He also earned an MS in Mechanical Engineering from Purdue University. Additionally, Steven is active in drag racing; having designed, fabricated, and operated drag race vehicles, engines, and chassis.
---
Areas of Expertise
Accident Reconstruction
Automobile Mechanical & Body Repair
Automotive
Automotive Engineering
Black Box/Data Recorder
Bus & Truck Safety/Accident
Failure Analysis
---
---
---