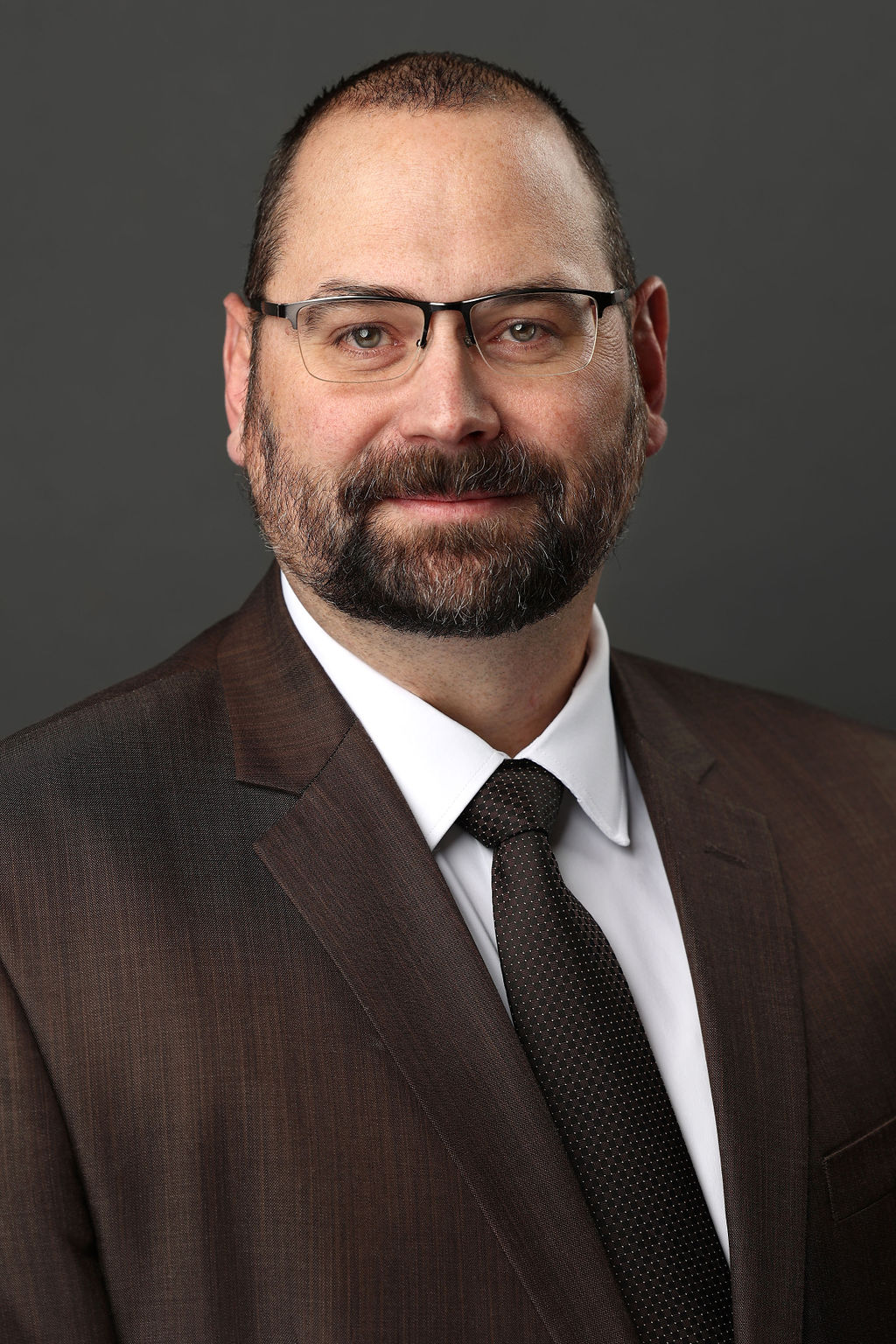 Nathan H. Morrill, P.E..CSP
Alpine Engineering & Design, Inc.
111 West Canyon Crest Road


Alpine, UT 84004
Office: 801-763-8484
Fax: 801-763-5755
Introduction
Alpine Engineering & Design, Inc. has 6 consulting mechanical engineers. We have a total of nearly 100 years of experience designing mechanical equipment. Our engineers have over 80 U.S. patents on products we have designed. As a result of our design and patent experience, we have also assisted in over 600 lawsuits, both product liability and intellectual property.

We have testified regarding patent IPRs, patent infringement/non-infringement, and patent validity/invalidity, product liability, mechanical design, human factors, industrial safety, accident reconstruction, failure analysis, DOT compliance, compliance with OSHA and other standards (i.e. ANSI, ISO, ASTM, etc), hydraulic systems. With all our experience, you will find us a joy to work with.

Our services include a testing and prototype lab, model shop, computer graphics and animations, the ability to create full-size prototypes. We provide written descriptions to effectively communicate to a jury. We effectively teach them about the case. There is nothing better than a good model or animation to get our points across. With all our patents, you might get the impression that we are pretty innovative. We use this same innovation in our expert witness work. Often we come up with arguments that were not previously considered. We give honest, understandable opinions with the underpinning required to help attorneys, judges, and jurors make good decisions.

Fields we have worked in: Oil & gas, mining, slip & falls, hydraulically operated equipment, trucks, and related equipment, trailers, aerial lifts, industrial equipment, farm equipment, mobile equipment, material handling, forklifts, boom trucks, suspension systems, man lifts, garbage trucks, cranes, lift gates, pneumatic dump, front loaders, side loaders, automated loaders, rear loaders, recycling trucks, patient lift system, lawnmowers, roll offs and liftgates. We have also designed consumer products such as kitchen appliances, exercise equipment, chairs, ziplines, amusement park rides, and golf products.
---
Areas of Expertise
Accident Investigation
Amusement Parks
Automotive
Bicycle
Bus & Truck Safety/Accident
Conveyors
Demonstrative Evidence/Exhibits
Design Engineering
Equipment & Machinery
Ergonomics
Failure Analysis
Fitness Equipment
Hazardous Waste
Hydraulic Engineering
Industrial Engineering
Intellectual Property
Licensing
Machinery & Equipment Appraisal
Materials Engineering
Patents
Professional Engineering
Tractors
Trade Secrets
Trademarks
---
Expert Background
Q:

Please list your professional accreditations, degrees, licenses, and certificates granted:

A:

Professional Structural Engineer (P.E.) licensed in Utah, # 5567105-2203, Mechanical Professional Engineer (P.E.) licensed in Florida, # 72189, Mechanical Professional Engineer (P.E.) licensed in Texas, # 120869, Certified Safety Professional (CSP) from the Board of Certified Safety Professionals, CSP-30841, Certified Lift Truck Operator, Certified Lift Truck Operator Trainer

Q:

Please list your affiliations or memberships in any professional and/or industry organizations:

A:

Member of the National Associations of Amusement Ride Safety Officials, Member of the American Society for Testing and Materials F24 Committee



Q:

Have any of your accreditations ever been investigated, suspended or removed? (if yes, explain)

A:

No

Q:

On how many occasions have you been retained as an expert?

A:

Retained 43 times as an expert. Alpine Engineering has been retained more than 650 times.

Q:

For what area(s) of expertise have you been retained as an expert?

A:

Product Design/Liability and Product Safety, Intellectual property including Trade Secret, Trade Dress, Patents

Q:

In what percentage of your cases were you retained by the plaintiff?

A:

approximately 63%

Q:

In what percentage of your cases were you retained by the defendant?

A:

approximately 37%

Q:

On how many occasions have you had your deposition taken?

A:

10+

Q:

When was the last time you had your deposition taken?

A:

August 10, 2021

Q:

On how many occasions have you testified as an expert in court or before an arbitrator?

A:

Approximately 4 times

Q:

For how many years have you worked with the legal industry as an expert?

A:

13+

Q:

What services do you offer? (E.g.: consulting, testing, reports, site inspections etc.)

A:

Inspections, Reports, Consulting, Testing, Simulations, Models, Animations, Exhibit Preparation.

Q:

What is your hourly rate to consult with an attorney?

A:

$350

Q:

Please list any fees other than those stated above (E.g.: travel expenses, copy fees, etc.)

A:

Travel $150 per hour, Out of Pocket Expenses at Cost, $2500 Retainer Fee
---
References
Craig Henderson
Anderson Alexander, PLLC
819 N Upper Broadway,
Corpus Christi, Tx 78401
361-452-1279
craig@a2xlaw.com

Drew Ashby
Ashby Thelen Lowry
445 Franklin Gateway SE Suite 200,
Marietta, Ga 30067
404-777-7771
drew@ashbyfirm.com

Stephen Coppolo
Getman, Schulthess, Steere & Poulin P.A.
1838 Elm St. Manchester, NH 03104
603-634-4300
scoppolo@gssp-lawyers.com

Alex Ames
The Brown Law Firm
P.C. 269 West Front St., Suite A
Missoula, Mt 59802
406-215-1161
---
---
---