Chemicals Expert Witnesses
Accident Reconstruction & Safety Expert Witness Listings
Chemical expert witness may be found by clicking on the following categories. These experts may consult regarding chemical analysis, chemical accidents, chemical carcinogens, and chemical plant safety. Chemical experts found here may also provide expert witness testimony concerning alcohol, arsenic, benzene, cocaine, creosote, diesel fumes, formaldehyde, hexavalent chromium, welding fumes, methadone, marijuana, oil spills, PCBs, dioxins, perchloroethylene, ozone, trichloroethylene, pesticides, tobacco smoke, sulfur dioxide, freon, chlorine, ammonia, bleach, catalysts, chemical spills, chemical vapor deposition, cleaning products, chemical compounds, deformulation, heterogeneous catalysis, homogeneous catalysis, household chemicals, hydrocarbons, industrial chemicals, inhalant abuse, inorganic chemicals, organic chemicals, personal care products, pool chemicals, silicate materials, solvents, synthetic chemicals, and hazardous chemicals. They may provide reports on chemical processing, chemical recovery, and chemical risk assessments.
You may limit your search for Chemicals expert witnesses to a specific area by selecting a state from the drop down box.
Select Location:
Expert Witnesses
List Your Qualifications by Clicking Here
Featured Experts

Dr. Singh is Professor Emeritus at Michigan State University. He has over 26 years of teaching and research experience in the areas of packaging, transportation, machinery, material handling and automation. He has assisted and testified in various law...
Learn More ›
---

Award winning toxicologist and scientist. 10+ years' experience as a toxicologist employed by the Environmental Protection Agency (EPA). Served as EPA's senior toxicologist in the waste management division working on risk and soil cleanup. Expertise...
Learn More ›
---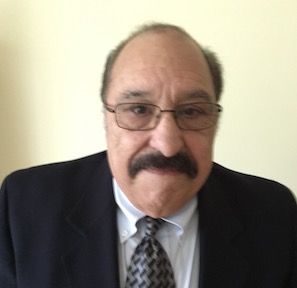 Principal performs forensic investigations, technical and scientific analyses and serves as an expert witness in the areas of chemical analysis and identification of unknown substances, chemical forensic evidence, chemical reactions and products and incompatible...
Learn More ›
Chemicals Expert Witnesses by State
Alaska
,
Alabama
,
Arkansas
,
Arizona
,
California
,
Colorado
,
Connecticut
,
District of Columbia
,
Delaware
,
Florida
,
Georgia
,
Hawaii
,
Iowa
,
Idaho
,
Illinois
,
Indiana
,
Kansas
,
Kentucky
,
Louisiana
,
Massachusetts
,
Maryland
,
Maine
,
Michigan
,
Minnesota
,
Missouri
,
Mississippi
,
Montana
,
North Carolina
,
North Dakota
,
Nebraska
,
New Hampshire
,
New Jersey
,
New Mexico
,
Nevada
,
New York
,
Ohio
,
Oklahoma
,
Oregon
,
Pennsylvania
,
Rhode Island
,
South Carolina
,
South Dakota
,
Tennessee
,
Texas
,
Utah
,
Virginia
,
Vermont
,
Washington
,
Wisconsin
,
West Virginia
,
Wyoming