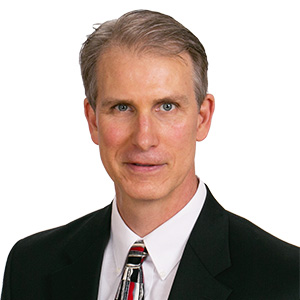 Michael J. Whitekus PhD, DABT
Robson Forensic, Inc.
National Toxicologist


Based in: Lancaster, PA 17603
Introduction
Dr. Whitekus is a board certified toxicologist and applies his broad expertise in drug safety evaluation and toxicology (over 25 years) to his forensic practice involving adverse drug and alcohol events as well as exposure to medical, occupational, and environmental toxicants. He has extensive expertise in evaluating the safety profiles of drugs and environmental exposures to toxicants, elucidating their efficacy, side effects, and mechanisms of action. This includes experience in assessing the impact of the following exposures on human health and behavior; alcohol, prescription drugs, drugs of abuse, carcinogens, gases, inhaled smoke, dust and particles, and metals. Additionally, he has evaluated medications for the following conditions or endpoints; the immune system (allergy, asthma, autoimmune disease, bacterial infections, inflammation), the central nervous system (bipolar disease, schizophrenia, epilepsy, fibromyalgia, neuropathy, neuropathic pain, seizures), carcinogenicity (cancer), cardiovascular disease (atrial fibrillation, hypertension), diabetes, obesity, and pain (opioids).

Dr. Whitekus has an extensive background in toxicology as demonstrated by his education and professional experience.

1. Education
• Completed undergraduate degree in chemistry from Eastern Michigan University.
• Awarded MS degree in Chemistry (toxicology focus) from Eastern Michigan U.
• Received PhD degree in molecular and cellular toxicology from Wayne State U.
• Completed postdoctoral training at the UCLA School of Medicine.
• Presented work at national scientific meetings, published in peer reviewed journals,
and was an expert reviewer for internationally recognized scientific journals.
• Diplomate American Board of Toxicology
• Member of the Society of Toxicology, the American College of Toxicology, and the
Society of Forensic Toxicology.

2. Professional Experience
Dr. Whitekus was a drug safety team lead in the central nervous system division and Sr. study director in the toxicology department at Pfizer, Inc. Prior to working at Pfizer, Dr. Whitekus was a laboratory director in the department of toxicology at BioReliance, and provided leadership critical to the safety evaluation of a plethora of potential prescription medications.
---
Areas of Expertise
Alcohol
Alcohol, Drug & DUI Testing
Analytical Testing Labs
Autopsies
Carbon Monoxide Poisoning
Chemicals
Drug Abuse
Environmental Toxicology
Hazardous Materials
Lead Poisoning
Marijuana
Medical Toxicology
Nutrition
Pharmacology
Tobacco
Wrongful Death
---
References
References available upon request.
---
---