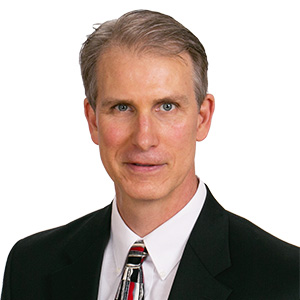 Michael J. Whitekus PhD, DABT
Robson Forensic
Toxicologist
Available Nationwide , AK
Introduction
Dr. Michael Whitekus is a toxicologist with expertise and experience in the fields of alcohol toxicity, drug safety, pharmacology, inhalation toxicology, and environmental contaminants. He has spent much of his career evaluating the safety profiles of pharmaceutical drugs as well as elucidating their efficacies, side effects, and mechanisms of action. Dr. Whitekus applies his expertise in drug safety and toxicology to his forensic practice involving adverse drug and alcohol events and exposure to chemical and environmental toxins.

Dr. Whitekus has held various key drug safety positions in industry, most recently working at Pfizer, Inc. as a drug safety team lead and principal scientist. Prior to working at Pfizer, Dr. Whitekus was a laboratory director at BioReliance and provided leadership critical to drug safety evaluation and contributed to INDs/NDAs for BioReliance partner US and international drug companies. Dr. Whitekus completed postdoctoral training at the UCLA School of Medicine's Clinical Immunology and Allergy department in conjunction with the Southern California Particle Center and Supersite where he played a key role in establishing inhalation exposure models aimed at determining the ability of diesel exhaust particles to enhance allergic and inflammatory responses linked to asthma and other respiratory disorders. In this capacity he presented his work at national scientific meetings, professionally published in peer reviewed journals, and was an expert reviewer for internationally recognized scientific journals. Dr. Whitekus has received advanced training and/or published in peer reviewed journals in metals, immunotoxicants, polychlorinated biphenyls (PCBs), polycyclic aromatic hydrocarbons (PAHs), and reproductive toxins.

Dr. Whitekus has extensive background in toxicology and is an accomplished presenter of scientific information. He received his undergraduate degree in chemistry and a Michigan provisional secondary teaching certificate (Chemistry/Math) from Eastern Michigan University (EMU). He then was awarded an MS degree in Chemistry from EMU and a PhD degree in molecular and cellular toxicology from Wayne State University. Dr. Whitekus has been a member of the Society of Toxicology for most of his career.
---
Areas of Expertise
Alcohol
Alcohol, Drug & DUI Testing
Carbon Monoxide Poisoning
Chemicals
Drug Abuse
Environmental Toxicology
Lead Poisoning
Medical Toxicology
Pharmacology
Tobacco
---
---
---