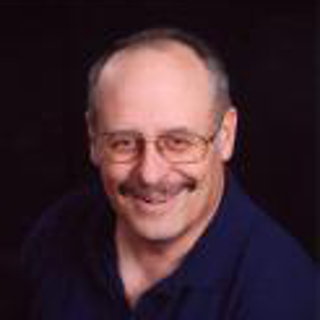 Mr. David Gossman
Gossman Forensics
103 S. Main St.


Maquoketa, IA 52060
Office: 563-652-2822
Fax: 563-652-2824
Introduction
Gossman Forensics provides expert technical assistance to counsel in litigation involving fires and explosions, chemical and environmental forensics, hazardous waste, hazardous materials, regulatory compliance, incidents at hazardous waste facilities and injury or chemical exposure claims due to hazardous materials or hazardous operations. Expert review and opinions on patents related to the above fields is also provided.

Incidents routinely occur as a result of poorly designed or executed maintenance procedures including:

* Hiring and training practices
* Laboratory methods
* Sales and marketing strategies
* Ambiguous or conflicting regulations

Proper analysis of these potential causes requires both technical and operational expertise. Gossman Forensics has the technical background and the needed communication skills to explain the science behind what happened and the real life operational experience to explain why it happened. Incidents that prompt litigation do not just happen, they occur as the result of a string of decisions that can date back to the initial facility design. Even a badly written regulation may contribute to the eventual incident.

David has worked on cases from aerosol can explosions and house fires to complex chemical industry and transport accidents involving multiple fatalities and injuries with losses in the hundreds of millions of dollars. Put this experience on your case to really understand what happened.
---
Areas of Expertise
Analytical Testing Labs
Chemicals
Chemistry
Combustion Engineering
Environmental
Environmental Engineering
Explosions
Fire
Hazardous Materials
Hazardous Waste
Patents
Pollution
Polymers
Private Investigators
Safety
Spectroscopy
---
Expert Background
Q:

Please list your professional accreditations, degrees, licenses, and certificates granted:

A:

David Gossman's academic background includes a BS and MS in Interdisciplinary Physical Science. His graduate program focused on Analytical Chemistry, Geophysics and Science Communication. He has extensive industrial and laboratory experience and an expert support staff. David Gossman continues to maintain hands-on involvement as owner and QA/QC Manager for ChemRight Laboratories, Inc.
He is a Certified Fire and Explosion Investigator Certification (CFEI) and is a licensed Private Investigator in Iowa.

Q:

Please list your affiliations or memberships in any professional and/or industry organizations:

A:

Fellow of the American Institute of Chemists (FAIC)
Member of ASTM Committees including:
Sampling and Analysis of Atmospheres
Waste Management
Molecular Spectroscopy and Chromatography
Occupational Health and Safety
Member of the American Chemical Society
Member of the International Society of Environmental Forensics
Associate Member of the American Bar Association
(ABA) - Section of Environment, Energy & Resources
Member American Association for the Advancement of Science
Member Air & Waste Management Association (AWMA)
Member National Fire Protection Association (NFPA)
Member National Association of Fire Investigators (NAFI)
Certified Fire and Explosion Investigator (CFEI)


Q:

Please list any teaching or speaking experience you have had, including subject matter:

A:

I have taught numerous seminars on environmental issues such as waste recycling, stack testing, risk analysis, HAZOPS, and government regulations.

Q:

Have any of your accreditations ever been investigated, suspended or removed? (if yes, explain)

A:

No.

Q:

On how many occasions have you been retained as an expert?

A:

50+

Q:

For what area(s) of expertise have you been retained as an expert?

A:

Fires and explosions at facilities handling hazardous materials and/or wastes.
EPA regulatory compliance.
Industrial injury and fatality accident investigations.
Industrial waste release to the environment and contamination of property.
Stack testing and emissions including dioxin emissions.
Waste recycling patent validity and infringement.
Chemical exposure
Laboratory QA/QC issues.
Odor investigations.
Marine fire/explosion investigations.
Rail incidents involving fire/explosion and release
Other fire and explosion investigations


Q:

In what percentage of your cases were you retained by the plaintiff?

A:

Approximately 50%

Q:

In what percentage of your cases were you retained by the defendant?

A:

Approximately 50%

Q:

On how many occasions have you had your deposition taken?

A:

20+

Q:

When was the last time you had your deposition taken?

A:

About a year ago.

Q:

On how many occasions have you been qualified by a court to give expert testimony?

A:

At least 4 times. Most cases are settled prior to testimony based at least in part upon my expert report.

Q:

On how many occasions have you testified as an expert in court or before an arbitrator?

A:

At least 5 times.

Q:

For how many years have you worked with the legal industry as an expert?

A:

Approximately 28 years.

Q:

What services do you offer? (E.g.: consulting, testing, reports, site inspections etc.)

A:

Gossman Forensics provides the technical expertise and develops the evidentiary basis for legal arguments relying on or involving:

* Industrial and environmental chemical forensic analysis
* Causation proved by fate and transport of chemicals and their degradation products in the environment.
* Appropriate standard of care for management of hazardous waste and hazardous materials
* Regulatory compliance
* Safety and prevention of catastrophic events at industrial facilities such as fires and explosions
* Prevention of injury or chemical exposure resulting from hazardous materials or hazardous materials operations
* Prevention of chemical spills and/or proper management of historical environmental contamination
* Causation determinations in fires and explosion
* Odor investigations


Q:

What is your hourly rate to consult with an attorney?

A:

250 - no charge for initial consultation

Q:

What is your hourly rate to review documents?

A:

250

Q:

What is your hourly rate to provide deposition testimony?

A:

375

Q:

What is your hourly rate to provide testimony at trial?

A:

375

Q:

Please list any fees other than those stated above (E.g.: travel expenses, copy fees, etc.)

A:

Travel expenses are billed at cost.
---
References
Please contact me for references and an up to date litigation history.
---
---