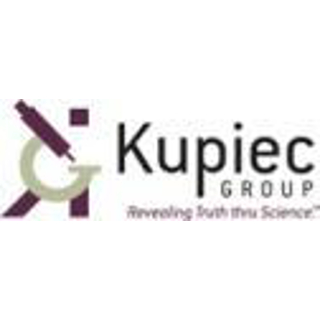 The Kupiec Group
840 Research Pkwy, Ste. 546
Oklahoma City , OK 73104
Office: 405-271-1144
Fax: 405-271-1174
Introduction
Thomas C. Kupiec, Ph.D. and Philip Kemp, Ph.D. have over 50 cumulative years experience as experts in the fields of forensic toxicology and pharmaceutical sciences. Drs Kupiec and Kemp have significant experience in the fields of
· Forensic Toxicology and Chemistry
· Pharmacology and pharmaceuticals
· Pharmaceutical Compounding
· Drugs of abuse
· Polydrug interactions
· Nutraceuticals and Herbal drugs
· DUI/DWI/DUID
· Workplace drug testing
· Postmortem and human performance toxicology
· Pharmacogenomics
· Laboratory instrumentation and analysis
· Drug Potency, Sterility and Endotoxin testing
· USP
· Critical review of laboratory procedures
· QA/QC and others.

Dr. Kupiec is the CEO of Analytical Research Laboratories (ARL) in Oklahoma City, Oklahoma. He received his Ph.D. in Pharmaceutical Sciences from the University of Oklahoma, College of Pharmacy in 1997. He currently serves on the National Advisory Board for the College of Pharmacy at OUHSC, and is also a graduate faculty member.

His professional experience includes:
· Associate Director of the Workplace Drug Testing Division of Northwest Toxicology (NWT, Inc), Utah
· Senior Research Chemist in Toxicology, Federal Aviation Administration (FAA), Oklahoma
· Senior Forensic Chemist at the Oklahoma City Police Department.

Dr. Kupiec is affiliated with numerous pharmaceutical and forensic organizations including the American Academy of Forensic Sciences, American Association of Pharmaceutical Scientists, American Society of Health-System Pharmacists, The Society of Forensic Toxicologists, International Academy of Compounding Pharmacists, and Sigma Xi, The Scientific Research Society.

He has published numerous articles and abstracts in peer-reviewed journals including: The Journal of Analytical Toxicology, The Journal of Forensic Sciences, The Journal of Pain and Symptom Management, and International Journal of Pharmaceutical Compounding. Dr Kupiec has also published a chapter in Clarke's Analysis of Drugs and Poisons (Third Edition).

Dr. Phil Kemp is Laboratory Director for ARL. He received his M.S. in Biomedical Sciences from the University of North Texas in 1991 (specializing in forensic toxicology) and a Ph.D. in Pharmacology from the Louisiana State University in 1994. He served over 14 years as Chief Forensic Toxicologist for the Office of the Chief Medical Examiner of Oklahoma. He has taught forensic toxicology at the University of Central Oklahoma and is a graduate faculty member at the College of Pharmacy (OUHSC).

Dr. Kemp is a Diplomate of the American Board of Forensic Toxicology, a fellow in the American Academy of Forensic Sciences and an active member of the Society of Forensic Toxicologists, the Southwestern Association of Toxicologists and the American Association of Pharmaceutical Scientists.

Dr. Kemp has given numerous scientific presentations and authored/co-authored a variety of peer reviewed articles and abstracts in scientific journals including the Journal of Forensic Sciences and the Journal of Analytical Toxicology.
---
Areas of Expertise
Alcohol Abuse
Alcohol, Drug & DUI Testing
Biochemistry
Chemicals
Chemistry
DNA
Drug Abuse
Environmental Toxicology
Laboratory Medicine
Materials
Medical Valuation
Pharmacology
Spectroscopy
Statistics
---
Expert Background
Q:

Please list your professional accreditations, degrees, licenses, and certificates granted:

A:

Ph.D Pharmaceutical Sciences
College of Pharmacy University of Oklahoma
Health Sciences Center
M.Ed. Chemistry Education
Central State University
Edmond, Oklahoma
B.S. Chemistry
Central State University
Edmond, Oklahoma

For a complete list of specialty training, please request copy of CV.


Q:

Please list your affiliations or memberships in any professional and/or industry organizations:

A:

American Academy of Forensic Sciences; Society of Forensic Toxicologists; Sigma Xi, The Scientific Research Society; American Association of Pharmaceutical Scientists; International Academy of Compounding Pharmacists; National Advisory Board for the OU College of Pharmacy


Q:

Please list any teaching or speaking experience you have had, including subject matter:

A:

Speaking subjects include:
Forensic Toxicology, Pharmacogenomics, Quality Control and Quality Assurance, Analytical Testing, Pharmaceutical Sciences, USP <795> and <797>, and others. Please contact for a full list.


Teaching Appointments:
Adjunct Asst. Professor (2001-present)
Graduate Pharmaceutical Sciences Dept
College of Pharmacy
University of Oklahoma, Oklahoma (2001-present)
Member of the Graduate Faculty OU Health Sciences Center, Oklahoma
Adjunct Professor of Chemistry (1992-1999)
University of Central Oklahoma, Oklahoma
Adjunct Professor of Chemistry (1991)
Rose State College, Oklahoma
Adjunct Professor of Chemistry (1988-1991)
Oklahoma City Community College,
Adjunct Professor of Chemistry (1984-1988)
Oklahoma State University Tech Branch


Q:

Have any of your accreditations ever been investigated, suspended or removed? (if yes, explain)

A:

No

Q:

On how many occasions have you been retained as an expert?

A:

I have been retained as an expert in over 125 cases on both the prosecution as well as the defense. This has been for criminal and civil proceedings in local, state and federal venues including federal Daubert hearings.

Q:

For what area(s) of expertise have you been retained as an expert?

A:

I have been retained in the areas of forensic toxicology and pharmaceutical sciences.

Q:

In what percentage of your cases were you retained by the plaintiff?

A:

~50%

Q:

In what percentage of your cases were you retained by the defendant?

A:

~50%

Q:

On how many occasions have you had your deposition taken?

A:

Over 20

Q:

When was the last time you had your deposition taken?

A:

May 2006

Q:

On how many occasions have you been qualified by a court to give expert testimony?

A:

Over 100 times

Q:

On how many occasions have you testified as an expert in court or before an arbitrator?

A:

Over 100 times

Q:

For how many years have you worked with the legal industry as an expert?

A:

For over 25 years

Q:

What services do you offer? (E.g.: consulting, testing, reports, site inspections etc.)

A:

Consulting, Testing, Detailed Reports of Analytical Findings, Site Inspections, Professional Research, Testimony

Q:

What is your hourly rate to consult with an attorney?

A:

$350/hr

Q:

What is your hourly rate to review documents?

A:

$350/hr

Q:

What is your hourly rate to provide deposition testimony?

A:

$350/hr

Q:

What is your hourly rate to provide testimony at trial?

A:

$350/hr

Q:

Please list any fees other than those stated above (E.g.: travel expenses, copy fees, etc.)

A:

$350/hr
---
References
Charles L. Sifers
Attorney at Law
228 Robert S Kerr Ste 950
Oklahoma City, OK 73102
Phone: 405-232-3388
Fax: 405-232-5144
Email: charles@siferslaw.com


Brian J. Molloy
Wilentz, Goldman & Spitzer, P.A.
90 Woodbridge Ctr. Dr. Ste 900
Woodbridge, NJ 07095
Phone: 732-636-8000
Fax: 732-855-6117
Email: bmolloy@wilentz.com


H. Dennis Rogers, P.A.
28163 U.S. Highway 19 North Ste 200
Clearwater, Florida 33761
Phone: 727-723-2273
Fax: 727-723-0190
Email: hdrogers@tampabay.rr.com