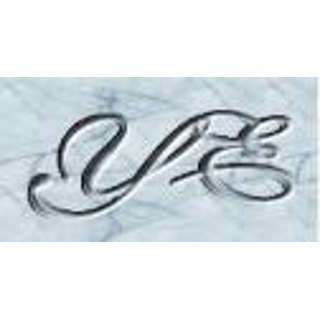 Mr. Andrew R. Yarmus, P.E., F.NSPE
Yarmus Engineering, P.C.
230 North Main Street


New City, NY 10956-5302
Introduction
Yarmus Engineering, P.C. has been providing Engineering services throughout the tri-state area since 1974. Andrew R. Yarmus, P.E., F.NSPE, President of the firm, has worked in various engineering and construction capacities with the firm since 1987, including expert witness testimony services for hundreds of cases. His experience and work assignments include various aspects of the main disciplines of Engineering and Environmental consulting including, but not limited to, building and safety codes compliance, construction and project management, physical condition surveys, reserve funding analysis, plumbing, electrical, heating, ventilating, and air conditioning design inspection and evaluation, preparation of contract documents and specifications for repairs and restoration of buildings including roofing and facades, general building construction, pools, plazas, walkways, roadways, parking lots and structures, drainage systems, elevators, hoists, various construction equipment, forensic engineering, cost estimating, asbestos testing and abatement specifications, lead testing in water and paint, radon testing, water quality testing, Phase I and II environmental audits, commercial and residential field inspections, condominium and coop conversion report preparation, surveying, specification preparation and quality compliance, and storm and sanitary system evaluations. Included under his review during field work were various construction trades and activities including, but not limited to, masonry, fire protection, windows, roofing, structural steel, wood framing, underground piping, heating, ventilation, air conditioning, superstructure plumbing, and environmental abatement. His inspection experience and industry standards and code review activities include both exterior and interior building elements as well as the use of building codes and standards including, but not limited to, the New York State Uniform Fire Prevention and Building code, BOCA code (applicable in New Jersey, Connecticut, and Massachusetts), New York City building code, the International Building Code, Labor Law, Industrial Code Rules, OSHA, ANSI, ASTM, and NFPA.

Mr. Yarmus is a licensed Professional Engineer, a New York State Certified Code Enforcement Official, and a Fellow of the National Society of Professional Engineers. He is also a Registered Professional Industrial Hygienist, a licensed Asbestos Inspector and Project Designer, a Certified Environmental Inspector, and a Certified Planner, and previously served as a New York State ICC/BCAP Energy Code Ambassador. He has participated in various programs including seminars and lectures conducted by groups such as the American Society of Civil Engineers, the New York State Society of Professional Engineers, the Environmental Assessment Association, and the American Society of Home Inspectors. He is a member of the National and New York State Societies of Professional Engineers, the immediate past-chair and current House of Delegates Representative for the National Professional Engineers in Construction Group, the NYS Mid-Hudson Region Vice President, the NYS Treasurer, and a Past President and current Director of the Rockland County Chapter. Mr. Yarmus has previously been acknowledged as the Rockland Chapter Young Engineer of the Year and twice as the Chapter Member of the Year. He has also been elected twice to serve as the NYSSPE Mid-Hudson Region nominating committee delegate, and has been awarded two Presidential Citations for his dedication to and efforts on behalf of the Professional Engineers of both New York State and Rockland County. In 2011, Mr. Yarmus received the New York State Society of Professional Engineers Meritorious Service Award which recognizes a professional engineer who has made an outstanding contribution to the goals of the Society of Professional Engineers over an extended period of time. Mr. Yarmus is also a member of the American Society of Civil Engineers, where he is a founding branch member, is currently serving as President of the Lower Hudson Valley Branch, and was the 2007 recipient of the Meritorious Service Award.
---
Areas of Expertise
Accident Investigation
Accident Reconstruction
Americans with Disabilities Act (ADA)
Architecture
Asbestos
Boilers
Brick & Stone
Building Codes
Carpet
Chemicals
Civil Engineering
Commercial Real Estate
Concrete/Cement
Construction
Construction Damages
Construction Safety
Conveyors
Corrosion
Design Engineering
Disabled Access
Doors
Electrical
Elevator & Escalator
Equipment & Machinery
Fire Sprinkler Systems
Forensic Engineering
Forklifts
Furnaces
Glass
Hazardous Waste
Home Inspections
Industrial Hygiene & Mold
Insects & Pests
Insurance Customs & Practices
Interior Design
Ladders & Scaffolds
Landscape Design
Latches & Fasteners
Lath & Plaster
Lead Poisoning
Lifts
Lighting & Illumination
Logistics/Freight Forwarding
Machine Guarding
Machinery & Equipment Appraisal
Mapping & Surveying
Materials
Mechanical Engineering
OSHA
Paint & Coatings
Personal Injury
Physics
Pipelines
Plumbing & HVAC
Pollution
Polymers
Power Tools
Property Management
Real Estate Broker
Real Estate Damages
Real Estate Malpractice
Residential Real Estate
Roofing
Rubber
Safety
Safety Equipment
Scheduling Delay & Analysis
Sealants
Slip, Trip & Fall
Soil
Sound Engineering
Structural Engineering
Termites
Tile
Vinyl
Walking & Working Surfaces
Water/Sewage Treatment Engineering
Waterproofing
Windows
Wood Products & Lumber
Workers Compensation Insurance
---
---
---