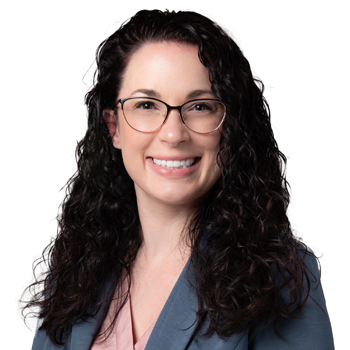 Madeleine J. Swortwood, Ph.D.
Robson Forensic, Inc.
Introduction
Madeleine Swortwood, Ph.D. is a nationally recognized toxicologist with extensive education and training in the analytical evaluation of chemical agents, and the causal link between chemical exposure and the associated toxic effects of these agents. Dr. Swortwood earned a Bachelor's degree in Biochemistry from Duquesne University and a Ph.D. in Chemistry from Florida International University. Her area of expertise includes alcohol, prescription drugs, drugs of abuse, inhalants, metals, and carcinogens. As an expert at Robson Forensic, Dr. Swortwood applies her toxicology and chemistry expertise towards resolving civil and criminal disputes involving toxic or chemical agents. 

Dr. Swortwood previously served as a forensic toxicologist for the Medical Examiner of Miami-Dade County, where she performed routine analysis and quantification of drugs, volatiles, and poisons. During her time with the US Food and Drug Administration, Dr. Swortwood helped identify counterfeit pharmaceuticals and researched drug diversion. In her role as a tenured university professor, Dr. Swortwood conducted research and published over 40 articles on drug detection methods in different biological matrices, drug stability, analytical instrumentation, and the deleterious effects of drugs on human health and impairment.

Dr. Swortwood serves on the Editorial Board for the Journal of Forensic Science and the Board of Directors for the Society of Forensic Toxicologists. She's also an active member of the Society of Forensic Toxicologists, the American Academy of Forensic Sciences, and the National Safety Council. She has been awarded several internal and external grants to support her research which included drug testing of novel psychoactive substances, hallucinogens, alcohol, opioids, and pharmaceuticals.
---
Areas of Expertise
Alcohol
Alcohol, Drug & DUI Testing
Analytical Testing Labs
Biochemistry
Chemicals
Hazardous Materials
Lead Poisoning
Marijuana
Medical Toxicology
Tobacco
---
---
---