Document Examination Expert Witnesses
Documents & Handwriting Expert Witness Listings
Please locate the document examination expert witness you are looking for by clicking on the following links. The document examiners found through this page may advise regarding signature verification, and writer identification. These document examination experts may provide reports concerning altered documents, signature authentication, questioned documents, and forensic document examination. Consultants found here may also provide expert witness testimony on issues including signatures, anonymous writings, wills, checks, contracts, forgeries, age and date determination, deeds, medical records, notaries, original documents, and paper comparison, as well as related topics.
You may limit your search for Document Examination expert witnesses to a specific area by selecting a state from the drop down box.
Select Location:
Expert Witnesses
List Your Qualifications by Clicking Here
Featured Experts

AppliedForensics is a state of art laboratory of certified Forensic Document Examiners with offices in New York, Washington, DC, Boston, Connecticut and North Carolina. Document examinations are provided in the following areas: handwriting, typewriter,...
Learn More ›
---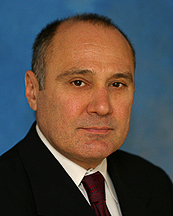 Richard T. Picciochi is a forensic document examiner with over thirty years of experience in the NYPD Crime Lab and private practice. He has examined thousands of handwriting, signature and questioned document cases, participated in numerous high profile...
Learn More ›
---

Mike Wakshull is a practicing civil and criminal court-qualified forensic document examiner based in Southern California. He partners with legal clients to dissect evidence presented in handwritten and computer-generated questioned documents. He holds...
Learn More ›
Document Examination Expert Witnesses by State
Alaska
,
Alabama
,
Arkansas
,
Arizona
,
California
,
Colorado
,
Connecticut
,
District of Columbia
,
Delaware
,
Florida
,
Georgia
,
Hawaii
,
Iowa
,
Idaho
,
Illinois
,
Indiana
,
Kansas
,
Kentucky
,
Louisiana
,
Massachusetts
,
Maryland
,
Maine
,
Michigan
,
Minnesota
,
Missouri
,
Mississippi
,
Montana
,
North Carolina
,
North Dakota
,
Nebraska
,
New Hampshire
,
New Jersey
,
New Mexico
,
Nevada
,
New York
,
Ohio
,
Oklahoma
,
Oregon
,
Pennsylvania
,
Rhode Island
,
South Carolina
,
South Dakota
,
Tennessee
,
Texas
,
Utah
,
Virginia
,
Vermont
,
Washington
,
Wisconsin
,
West Virginia
,
Wyoming