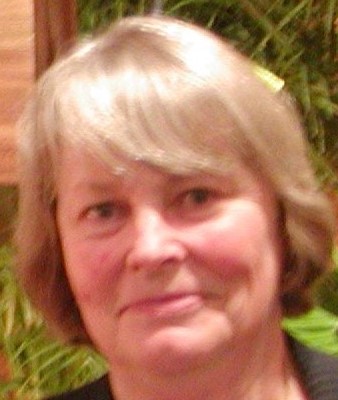 Dr. Margaret van Naerssen
Independent consultant in applied linguistics
Please email me using the "Email this Expert" link below to make follow-up phone appointment


Wayne, PA 19087
Introduction
Margaret van Naerssen, PhD, (Applied Linguistics) is an Expert in Second Language Development, English Language Proficiency Assessment, and Language in Social Contexts). Since 1997, her forensic linguistics consultant work primarily has involved non-native English speakers.
She's worked with defense and prosecution, primarily in criminal cases (some also civil). Cases have included Murder, Rape, Drugs, Terrorist Conspiracy, Police Interrogations, and Illegal Arrest, frequently involving Miranda Rights/Waivers issues. She's testified in 5 federal courts: hearings, depositions, and bench trials, two involving the US Navy.

Dr. van Naerssen brings over 50 years of global experience (US and 55 other countries) to legal cases.

Below are some of the questions that Dr. van Naerssen has been asked to
address. The legal issue drives the question the expert witness is asked to address.
• What is the assessed English language proficiency of the NNS?
(NNS= Non-native speaker)
• How likely is it that the NNS had communicated in his/her truthful second
language (L2) proficiency? OR
How likely is it that the NNS had been intentionally trying to fake a lower
than truthful L2 proficiency for a perceived legal advantage?
• What is the likely impact of the person's assessed English proficiency on
language/ linguistics aspects of the case? In police interview? In undercover
recordings? What evidence is there of comprehension or lack of
communication?
• To what extent did law enforcement and judicial officials make efforts to
adjust their communications to a NNS with a low level of English
proficiency? And allow for clarifications?
• What misbeliefs or myths did law enforcement or judicial officials have
about NNSs and their communication skills, and how might these have
affected their opinions about the NNS?
• What external conditions might have affected communications?
• With written documents, how likely were they accessible to the NNS based
on the NNS's assessed L2 literacy and based on the overall readability of the
documents by native speakers?
• Are initials/ sign-offs on a document valid if the NNS probably didn't
understand the document?
• Was interpreting needed? Was it provided? Was it appropriate?

In many of the cases she is hired for involve doing a language assessment of the person's English language communication skills. This has involved assessments in a maximum security prison, federal and state detention centers, and in jails, including one by Zoom into a rural jail across the country during COVID. This has also included assessments in a local library, in the offices and hallways of hiring attorneys' work areas, and even in a defendant's kitchen.

Unlike in many expert cases, in cases involving non-native speakers, the linguistics expert might communicate personally with the defendant as part of language proficiency assessments and the gathering of additional language samples, through appropriate through communicative tasks.

This communication does not involve lengthy causal conversations--beyond introductions and appropriate "warm-up" tasks as part of a formal assessment. The expert must avoid becoming too involved and must not communicate about the case.

Dr. van Naerssen has worked primarily on cases in Daubert jurisdictions with one Frye exception, a hearing in a Pennsylvania state case. Her other 7 state cases (Daubert) have been in Florida, Illinois, New Hampshire, Ohio, Oregon,
Tennessee, and Virginia (mixed Daubert & Frye).
---
Areas of Expertise
Criminal Law
Document Examination
Immigration
Interpreters
Language & Linguistics
Law Enforcement
OSHA
Police Procedures
---
Expert Background
Q:

Please list your professional accreditations, degrees, licenses, and certificates granted:

A:

Ph.D. in Applied Linguistics
M.S. in Applied Linguistics
B.A. in International Relations & Communications

She's taken various professional development training sessions through
professional organizations in language assessment, reading for bilinguals, etc.
Part of earning a California secondary school teaching certificate, was her
practicum in a juvenile detention center.
Citizens Police Academy, weekly, one semester, Tredyffrin Police Department
headed by SWAT team officer from SWAT security ring around Philadelphia.
Training included various policing procedures, patrol car ride-alongs, visit to
county 911 center, emergency first aid, taser use, safe entering of buildings, and
gun safety including firing range practice.
As part of the International Association of Forensic Linguists conferences:
--Attended a session in the Victoria Court in Birmingham, England
--Orientation to the International Criminal Court, the Hague
--Attended a criminal trial (drug) in Guangzhou, China
--Tour of the Old Melbourne Gaol (1842-1929), Melbourne, Australia
--Quantico, Virginia, Tour of the FBI Academy for applied linguists from nearby
conference

Q:

Please list your affiliations or memberships in any professional and/or industry organizations:

A:

American Association for Applied Linguistics (AAAL), member
International Association for Forensic and Legal Linguistics (IAFLL), member
International Teachers of English to Speakers of Other Languages (TESOL), member
National Association of Judiciary Interpreters and Translators (NAJIT) associate member

Q:

Please list any teaching or speaking experience you have had, including subject matter:

A:

See C.V.

Q:

Have any of your accreditations ever been investigated, suspended or removed? (if yes, explain)

A:

No

Q:

On how many occasions have you been retained as an expert?

A:

About 33 times, included 3 assignments not involving cases but involved my expertise
for legal contexts

Q:

For what area(s) of expertise have you been retained as an expert?

A:

Second/foreign language development, Assessment of communication skills of English non-native speakers, Analysis of language evidence, Interactive English communication between None-native Speakers English and Law Enforcement and Officers of the Court, English communication skills in socio-cultural contexts, Evaluating legal context for the need of interpreting support, Assessing language evidence for the likelihood of faking a untruthful English language proficiency level, Readability of written language evidence, Plain English in written language evidence. (Audio recordings usually are involved.), Limitations of transcriptions in law enforcement contexts

Q:

In what percentage of your cases were you retained by the plaintiff?

A:

Four (4) by Plaintiff
Two (2) by Prosecution

Q:

In what percentage of your cases were you retained by the defendant?

A:

Twenty-three (23) by Defendant

Q:

On how many occasions have you had your deposition taken?

A:

Three times (3)

Q:

When was the last time you had your deposition taken?

A:

2017/ 2018

Q:

On how many occasions have you been qualified by a court to give expert testimony?

A:

Nine (9)?

Q:

On how many occasions have you testified as an expert in court or before an arbitrator?

A:

Eight (8) --(1 by phone)

Q:

For how many years have you worked with the legal industry as an expert?

A:

Twenty-six (26) (as of 2023)

Q:

What services do you offer? (E.g.: consulting, testing, reports, site inspections etc.)

A:

consulting, English language proficiency assessment, analysis of language evidence, expert reports, relevant laws
and texts of legislation

Q:

What is your hourly rate to consult with an attorney?

A:

Generally $150/ hr, depends on the situation
Language Proficiency Assessment package (assessment and preliminary report) $400-$500, additional fee for a
second rater, additional preparation time if online assessment is involved.

Q:

What is your hourly rate to review documents?

A:

Generally $150/ hr., depends on the nature of the documents

Q:

What is your hourly rate to provide deposition testimony?

A:

Generally $150/ hr

Q:

What is your hourly rate to provide testimony at trial?

A:

$300/ hr

Q:

Please list any fees other than those stated above (E.g.: travel expenses, copy fees, etc.)

A:

Travel, copying fees, postal mailing, faxing, and other as required by situation
---
---
---