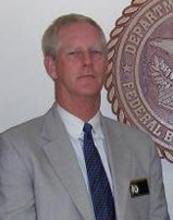 Tim Gravette
Gravette Consulting LLC
126 Playfair Drive


Lafayette, LA 70503
Office: 361-742-2500
Fax: 337-456-3740
Introduction
Tim Gravette is a retired Associate Warden with the Federal Bureau of Prisons with 20 years of experience. He has worked in eight different facilities which included all security levels with two being administrative institutions. He has been in positions of increasing responsibility ranging from Correctional Officer to nine years experience as an Associate Warden.

Primary areas of expertise:

•Use of force
•Use of deadly force
•Inmate management
•Prisoner transportation
•Gang management
•Operational and physical security procedures
•Staff training
•Special Housing Unit operations and procedures
•Inmate telephone and correspondence issues
•Correctional Health care
•Informants
•Response to emergencies
•Jail and prison inmate culture
•Consultation services for individuals and families prior to and during incarceration
•Administrative incident after action review



Consultation for Attorneys:

•Case review and consultation for attorneys
•Research and report writing
•Determine if the agency's policies and procedures were within established guidelines and sound correctional practices

To learn more about Gravette Consulting LLC, click the link below. Or contact Tim directly at 361-742-2500:
---
Areas of Expertise
Alcohol, Drug & DUI Testing
Correctional Healthcare
Crime Scene Analysis
Crowd Control
Deadly/Excessive Force
Document Examination
Emergency Communications & 911
Evidence Analysis & Preservation
Firearms & Ballistics
Informants
Jail Suicide
Jails & Prisons
---
References
Excerpts from recent letters of reference:

I write to express my sincere appreciation for your work in the above referenced matter. Your expertise was invaluable in getting the case resolved.

If you ever need me to serve as a reference in the future, please do not hesitate to contact me as I would be happy to express my high opinion of your work.

I also want to thank you for your efforts in this matter. Your expertise and guidance was crucial in achieving such a successful outcome.

I greatly appreciate the assistance you have entered in helping to bring this matter to a successful conclusion for my clients. The insight you gave me and the advice you gave me as to how to question the corrections officer was invaluable as far as allowing me to elicit the information that i needed to demonstrate potential liability to the Sheriff's Office.

Attorney Client names available upon request.
---
---