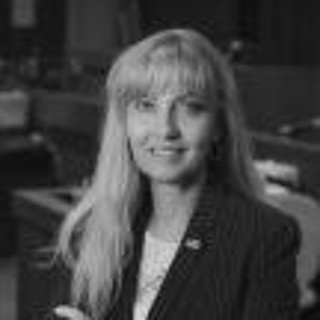 Theresa Dean
HandwritingForensics.com
224 Thompson Street, #244


Hendersonville, NC 28792
Introduction
US Secret Service Questioned Document Course, I-II; NC Justice Academy Document Forensics; 25 years experience; Court Qualified in all Courts; 50 Courtroom Testimonies. I have never been disqualified as an expert. I abide by the established methodology used among Document Examiners as set forth by the Scientific Working Group for Forensic Document Examination (SWGDOC) and American Society for Testing Materials (ASTM).

Communication with the Jury is extremely important with exhibits that effectively explain the examination.

When you need it yesterday, many cases can be scanned at high resolution and emailed for immediate examination. Call today for free initial consultation.
---
Areas of Expertise
Document Examination
Handwriting
---
References
"It should be said, however, that Plaintiff offered an expert on handwriting analysis (Theresa F. Dean) whose testimony was very credible and to the point while Defendant's expert was so glib..." Thomas J. DeZern, Master-In-Equity, Spartanburg, South Carolina. Mary R. Pierce v. Theresa M. Pierce, Order (95CP42-279), 02/01/96.

"After viewing all of these documents, Ms. Dean (retained by Respondant's) visited this court and made a scientific examination of the original Will by using a Zarbeco Miscope computer program for magnification and infrared lighting. Ms. Dean repeated the scientific examination of the original Will by a demonstration before the court employing the same methodology as previously undertaken…." "Ms. Dean also testified that the name Velma Hendricks…was done in wet ink and was written by Mr. Hendricks." Petitioner's expert's testimony "...was that he described the Will as a cut and paste…any such...document would not have original ink signatures…". "…it is my conclusion and I so find that the Will is valid … and the petitioners have failed to carry the burden of proof…". Debora A. Faulkner, Probate Judge, Greenville County Probate Court, SC; Case No.: 2015ES2392342. July 7, 2016.

See, e.g., United States v. Velasquez, 64 F.3d 844, 848, 851 (3rd Cir. 1995). "The description given by Dean at her deposition of her examination techniques is sufficiently similar to this accepted "protocol" to pass muster under Daubert and Kumho...Absent some showing not made here, Dean is sufficiently qualified both as to experience and methodology to testify as an expert." Lacy H. Thornburg, United States District Court Judge. Civil No. 1:98CV231. Keith Poole v. Sugar Mountain Resort, Inc. 08/02/99.

"Dean testified as to her professional certifications and related that she had been qualified on five prior occasions by a trial court to testify as an expert witness. She possessed specialized knowledge as to handwriting characteristics as a result of her training. Her opinion was based upon her systematic comparison of the known and suspect signatures of the deceased after enlarging the signatures and looking for similarities in slant, pen pressure, spacing and basic form. Sufficient evidence supported the trial court's ruling, and we find no abuse of discretion." Mark D. Martin, Judge, North Carolina Court of Appeals, No. COA95-937. Judges Greene and McGee concur. May 7, 1996.

"Ms. Dean's character is above reproach...She has gained an outstanding reputation among clients, attorneys, judges and law enforcement officers in North Carolina, Virginia, and Tennessee. On occasion, I have been asked by opposing attorneys to "check" her opinions. I have never found her to produce incorrect opinions and her reports and demonstrative exhibits are always well formed." Larry S. Miller, Ph.D., Professor, FACFE, Questioned Document Examiner for the State of Tennessee. 03/99.

"Theresa F. Dean, I just wanted to thank you for all your help in working with Detective Adams on a recent case that we had involving a recent bomb threat. Without your expertise with analyzing handwriting, I am sure that it would have been more difficult for Detective Adams to have such a quick clearance in this case..." Donnie R. Parks, Chief of Police, Hendersonville Police Department, Hendersonville, North Carolina. 01/20/00

"Over the past five (5) years or so, I have had the opportunity of working with Theresa on several different occasions. Not only is she extremely professional, and competent, but throughout my dealings with her, always displayed the highest degree of moral character, honesty and integrity..." Matthew A. Henderson, Henderson Brandt & Vieth, Attorneys at Law, Spartanburg, South Carolina. March, 1999.

---
---