Windows Expert Witnesses
Construction & Architecture Expert Witness Listings
You will find expert witnesses who may give opinions regarding windows by clicking on these links. The professionals found through this page may advise regarding bay windows, casement windows, double-hung windows, and egress windows. These experts may provide reports regarding emergency exit windows, fenestration, fixed windows, and horizontal sliding sash windows. They may also testify on picture windows, skylights, stained-glass windows, window sealants, and window leaks, as well as related topics.
You may limit your search for Windows expert witnesses to a specific area by selecting a state from the drop down box.
Select Location:
Expert Witnesses
List Your Qualifications by Clicking Here
Featured Experts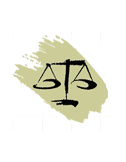 Mr. O'Donnell has over 25 years of experience in the design, investigation, repair and rehabilitation of the building envelope including: • Water intrusion investigation • Construction defects and failure • Exterior walls and finishes • Windows,...
Learn More ›
Windows Expert Witnesses by State
Alaska
,
Alabama
,
Arkansas
,
Arizona
,
California
,
Colorado
,
Connecticut
,
District of Columbia
,
Delaware
,
Florida
,
Georgia
,
Hawaii
,
Iowa
,
Idaho
,
Illinois
,
Indiana
,
Kansas
,
Kentucky
,
Louisiana
,
Massachusetts
,
Maryland
,
Maine
,
Michigan
,
Minnesota
,
Missouri
,
Mississippi
,
Montana
,
North Carolina
,
North Dakota
,
Nebraska
,
New Hampshire
,
New Jersey
,
New Mexico
,
Nevada
,
New York
,
Ohio
,
Oklahoma
,
Oregon
,
Pennsylvania
,
Rhode Island
,
South Carolina
,
South Dakota
,
Tennessee
,
Texas
,
Utah
,
Virginia
,
Vermont
,
Washington
,
Wisconsin
,
West Virginia
,
Wyoming