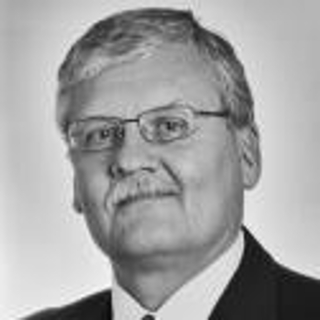 Paul A. Joelson, AIA, CASp
Joelson Vail Associates LLC
330 Encinitas Blvd Suite 202G


Encinitas, CA 92024
Office: 858-836-3210
Fax: 858-836-3214
Introduction
Mr. Joelson is a licensed architect, DSA certified access specialist (CASP), general contractor and certified building inspector. He consults on the building codes interpretations, architectural and construction defects, industry standards of care, ADA compliance, accessibility design and building envelope design and failures. He has over 39 years of experience in architecture, engineering, and construction in the Southern California area.

Mr. Joelson has conducted extensive research on the issues related to architecture and construction in the construction defect litigation forum. As an industry expert, he has appeared on radio talk shows, has provided interviews for publications and has given seminars on the root causes of defects in design and construction. He is currently in the process of writing a book on these matters which argues that proactive architectural design, construction management and quality assurance inspections can reduce and control the incidence and costs of construction failures and defects. Over the past fifteen years, he has been an expert on these matters for developers, architects, builders, subcontractors and property owners on approximately 300 cases in California, Arizona and Nevada. Mr. Joelson is qualified in both state and federal court on these isssues.

In addition, Mr. Joelson is uniquely qualified to consult on ADA compliance and disabled access design as a California Division of the State Architect Certified Access Specialist (CASp-061) and ICC-Accessibility Inspector and Plans Examiner. He performs plan reviews and site inspections in terms of design and construction as required the California Building Code (CBC), the International Building Code (ICC-ANSI 117.1) and Federal ADA Standards (ADAAG). Clients have included Ralphs Supermarkets, Wal-Mart, Del Taco, Pizza Hut, Subway, Mandalay Bay Resort Group of Las Vegas Hotels, and numerous commercial property owners, etc.

Mr. Joelson has provided expert services as a plaintiff and defense expert pertaining to personal injury cases where ADA Compliance and other architectural building elements, i.e., stairs, ramps, railings, doors, bathroom components, etc., are at issue. Mr. Joelson is qualified in both state and federal court on these isssues. He is also an AIA approved continuing education provider on these issues.

Career responsibilities have included positions as an architect, construction manager, developer, construction supervisor, general contractor, framing and concrete contractor and cost estimator for various clients. Client have included property management companies, real-estate developers, retail store and restaurant chains, medical practitioners, insurance companies, financial institutions, construction firms, attorneys, condominium associations and public works agencies.

Please visit our company website at www.joelsonvail.com for additional information.
---
Areas of Expertise
Americans with Disabilities Act (ADA)
Architect Liability
Architecture
Building Codes
Construction
Construction Damages
Disabled Access
Doors
Forensic Engineering
Lath & Plaster
Paint & Coatings
Roofing
Scheduling Delay & Analysis
Waterproofing
Windows
---
Expert Background
Q:

Please list your professional accreditations, degrees, licenses, and certificates granted:

A:

Bachelor of Arts in Philosophy-San Diego State University
Bachelor of Architecture-Newschool of Architecture & Design
Licensed Architect-California-23998 and Arizona-27627
Licensed General Contractor-California 454727 and 740477
Calif-DSA-Certified Access Specialist (CASp-061)
ICBO / ICC Certified Building Inspector-0426540-01 & 10
ICC Certified Accessibility Inspector & Plans-0426540-21

Q:

Please list your affiliations or memberships in any professional and/or industry organizations:

A:

Member-American Institute of Architects
Member-Construction Specifications Institute
Member-Forensic Expert Witness Association
Member-Forensic Consultants Association

Q:

Please list any teaching or speaking experience you have had, including subject matter:

A:

Guest Speaker on Construction Defects-San Diego Association of Governments (SANDAG)Construction Industry Seminar Series
Guest on KPBS Radio-These Days with Tom Fudge-Discuss Topic-Construction Defects and Course of Construction Quality Control
San Diego Association of Governments (SANDAG)-SB800 Legislative Committee of Industry Experts
Seminar Provider with AIA San Diego-Construction Defects and Earthquake Damage and Reconstruction Topics
Seminar Provider to Safeco Insurance Adjusters and Legal Staff-Construction and Design Issues and Construction Defects
AIA Approved Continuing Education Provider--ADA Compliance and Accessibility Issues

Q:

Have any of your accreditations ever been investigated, suspended or removed? (if yes, explain)

A:

No

Q:

On how many occasions have you been retained as an expert?

A:

300-400

Q:

For what area(s) of expertise have you been retained as an expert?

A:

Architectural Design and Practice Standards of Care
Construction Industry-General and Subcontractor Standards of Care
Construction Failures and Defects
ADA and Accessibility Code Compliance
California Building Code Requirements
Building Envelope Design and Water Intrusion Failures
Design and Reconstruction of Defective and Failed Building Systems
Construction Cost Estimating for New Projects and Reconstruction
Subcontractor Work Product Evaluations-Wood Framing, Window/Door Installations, Sheet Metal & Roofing, Decking, Carpentry, etc.

Q:

In what percentage of your cases were you retained by the plaintiff?

A:

50%

Q:

In what percentage of your cases were you retained by the defendant?

A:

50%

Q:

On how many occasions have you had your deposition taken?

A:

Approximately 110 Times

Q:

When was the last time you had your deposition taken?

A:

February 2009

Q:

On how many occasions have you been qualified by a court to give expert testimony?

A:

Approximately 20 Times

Q:

On how many occasions have you testified as an expert in court or before an arbitrator?

A:

20-30 Times

Q:

For how many years have you worked with the legal industry as an expert?

A:

16 years

Q:

What services do you offer? (E.g.: consulting, testing, reports, site inspections etc.)

A:

Site Inspections
Plan Review
Water Testing & Failure Analysis Regarding Water Intrusion-Building Envelope
Construction Defect Assessment and Analysis
Reconstruction Design
Cost Estimating

Q:

What is your hourly rate to consult with an attorney?

A:

Contact Firm for a Quote

Q:

What is your hourly rate to review documents?

A:

Contact Firm for a Quote

Q:

What is your hourly rate to provide deposition testimony?

A:

Contact Firm for a Quote

Q:

What is your hourly rate to provide testimony at trial?

A:

Contact Firm for a Quote

Q:

Please list any fees other than those stated above (E.g.: travel expenses, copy fees, etc.)

A:

Contact Firm for a Quote
---
---
---