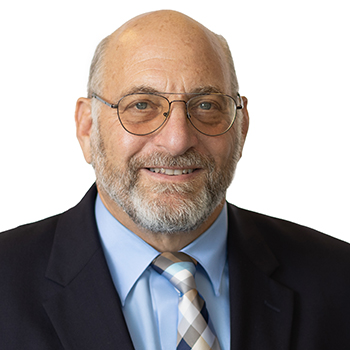 Gregory H. Pestine, P.E.
Robson Forensic, Inc.
Introduction
Gregory H. Pestine, PE
Construction, Construction Safety, Quality Control / Assurance, and Civil Engineering Expert

Greg has nearly 30 years of experience in various roles in many types of construction projects including commercial, institutional, industrial, military, educational, hospitality, convention centers and stadiums, bridges and railroad / rapid transit structures. This broad expertise allows him to speak to a variety of construction, construction management, construction safety, scheduling, estimating, and civil engineering issues. Greg has worked in a variety of specialized fields such as high performance concrete mixes, demolition blast monitoring, "green" roofs, and residential construction inspections. For the past 10 years, Greg has been a full-time member of the Robson construction practice group where he has been involved in approximately 400 cases, has given well over 100 depositions and has testified in approximately 20 trials.

Notable previous projects include construction management services to the Chicago Department of Transportation for the reconstruction of the Chicago Skyway Toll Bridge and supervising the construction of the Chicago Shakespeare Theater. He has also provided construction management services to Metra and the Chicago Transit Authority (CTA) for the construction of bridges, railroad stations, parking lots and platforms. Also managed remodeling and tenant buildout. Provided quality control services for the Department of Aviation at O'Hare and Midway Airports, for the U.S. Navy and Army Corps of Engineers and the Chicago Transit Authority.

Mr. Pestine is a registered Professional Engineer in Illinois, Wisconsin, Michigan, Indiana, Iowa, Missouri, Oklahoma, Nebraska, Minnesota, and Montana.

For Greg's full bio or CV, click the "Web page" or the "CV" button above.
---
Areas of Expertise
Americans with Disabilities Act (ADA)
Brick & Stone
Building Codes
Civil Engineering
Concrete/Cement
Construction
Construction Damages
Construction Safety
Construction Site
Disabled Access
Doors
Flooring
Forensic Engineering
Ladders & Scaffolds
OSHA
Paint & Coatings
Power Tools
Premises Liability
Professional Engineering
Ramp & Stairs
Roofing
Safety
Safety Engineering
Safety Equipment
Scheduling Delay & Analysis
Slip, Trip & Fall
Structural Engineering
Vibration Analysis
Waterproofing
Windows
---
Expert Background
Q:

Please list your professional accreditations, degrees, licenses, and certificates granted:

A:

Licensed Engineer NCEES, Illnois, and Wisconsin

Q:

Please list your affiliations or memberships in any professional and/or industry organizations:

A:

American Society of Civil Engineers

Q:

Have any of your accreditations ever been investigated, suspended or removed? (if yes, explain)

A:

No

Q:

On how many occasions have you been retained as an expert?

A:

Many

Q:

For what area(s) of expertise have you been retained as an expert?

A:

Construction injury, scaffolding failure, construction scheduling, construction delays, trip and fall, slip and fall, construction fire, construction defects, Ice accumulation, Chicago Metra, CTA, workplace injury, concrete testing, quality control, quality assurance

Q:

In what percentage of your cases were you retained by the plaintiff?

A:

67%

Q:

In what percentage of your cases were you retained by the defendant?

A:

33%

Q:

On how many occasions have you had your deposition taken?

A:

36

Q:

What services do you offer? (E.g.: consulting, testing, reports, site inspections etc.)

A:

Consulting, Analysis, Site Inspections, Reports, Testing, Depositions, Testimony
---
References
Peter Bedard
Stein Ray Harris
222 West Adams Street
Suite 1800
Chicago, IL 60606
312-516-2009


Shelby Kanarish
Harvey L. Walner & Associates
33 North La Salle Street
Suite 2700
Chicago, IL 60602
312-782-4220



Kevin Apter
Lipkin & Higgins
222 North La Salle
Suite 2100
Chicago, IL 60601
312-857-1710
---
---