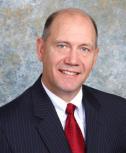 Scott Wilton, P.E.
The Falcon Group
95 Mount Bethel Road


Warren, NJ 07059
Introduction
Mr. Wilton is a Senior Engineer for the Firm, specializing in the evaluation and design of building and site improvements for residential and commercial properties; and owner representation with respect to implementing improvements. His responsibilities include investigation of design and construction defects in the areas of land improvements, building components and amenities; analysis of site plans, architectural plans, specifications and code compliance; and, preparing reports and documents to represent clients in litigation cases. Mr. Wilton is experienced in investigating structural problems including retaining walls, foundations and structural building components. Mr. Wilton is also responsible for functional analysis and remedial design of deficient site improvements.

Mr. Wilton is experienced in all aspects of residential construction, reconstruction and construction cost analysis. He also has extensive experience in design and project management of land improvements including storm water management, site grading and drainage, utility design and roadway layout. His experience also includes developer representation for the construction of water and wastewater treatment plants, water tanks and pump stations and golf courses. Mr. Wilton designs structural support systems and methods, including the application of helical piles and compaction grouting. Mr. Wilton is experienced in construction bidding, contract negotiation and field inspection. He is also adept at alternative analysis, value analysis and cost control.

Mr. Wilton has extensive experience with invasive and non-invasive investigations of building facades and windows. His façade investigations include the evaluation of brick and masonry facades, stucco facades, window wall construction and curtain wall construction; and he has performed these evaluations on single-family residences and low-rise to high rise buildings. Mr. Wilton is responsible for performance evaluation of fenestration products, and performs ASTM and AAMA tests for air infiltration and water penetration on windows, doors, and spandrel panels. Mr. Wilton also prepares performance specifications for replacement windows and doors on buildings where fenestration failures require remediation.

Mr. Wilton has participated in the review and preparation of transition studies and negotiations between various stakeholders. Mr. Wilton also had extensive involvement in governmental bond release with respect to public improvements installed in residential communities. Mr. Wilton is accomplished in coordinating the needs of owners, developers, property managers, and local authorities to provide time efficient and cost effective remedies for engineering problems and deficiencies.
Mr. Wilton is experienced in management of private development and public infrastructure construction. He is experienced in professional testimony to provide expert opinion in support of land use applications in New Jersey. He is knowledgeable in respect to land use regulation in New Jersey and is very experienced in the progressive advancement of projects from conceptualization to construction in a regulatory environment.

Mr. Wilton is experienced in the design and construction of public infrastructure improvements, including highways, roads and underground utilities. His experience includes feasibility analysis, funding analysis and resident engineering.
---
Areas of Expertise
Building Codes
Building Contractor Liability
Civil Engineering
Concrete/Cement
Construction
Construction Damages
Doors
Flooring
Forensic Engineering
Glass
Hydrology & Groundwater
Landscape Design
Lath & Plaster
Professional Engineering
Roofing
Scheduling Delay & Analysis
Stormwater Retention Pond
Structural Engineering
Traffic/Highway Safety
Transportation Construction
Transportation Engineering
Utilities
Water Utility
Water/Sewage Treatment Engineering
Waterproofing
Windows
---
---
---