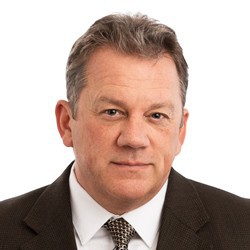 Patrick Finn, AIA, NCARB
Robson Forensic Inc.
Introduction
Patrick Finn is a Registered Architect with over 35 years of professional experience throughout the New England region. His background covers the complete lifecycle of properties, from initial concept and design, to construction, maintenance, renovation, and demolition. Patrick applies his expertise to forensic casework involving building construction, project management, and premises liability disputes.

Patrick worked in the construction trades performing framing and finish carpentry for over five years before earning his degree in architecture. Upon earning his degree, Patrick worked for nearly thirty years as an architect and construction project manager on both commercial and residential projects. His hands-on experience in the field, combined with his decades as a Registered Architect provides a comprehensive understanding of each stage of the construction process, the level of coordination required to properly manage a project, as well as the sources of defects, delays, and cost overruns.

Patrick earned his degree in architecture from the Wentworth Institute of Technology. He is Certified by the National Council of Architectural Registration Boards and is currently licensed in Massachusetts and Rhode Island.
---
Areas of Expertise
Architect Liability
Architecture
Brick & Stone
Building Codes
Concrete/Cement
Construction
Construction Damages
Construction Safety
Flooring
Materials
OSHA
Parking Lots/Garages
Premises Liability
Ramp & Stairs
Roofing
Slip, Trip & Fall
Waterproofing
Windows
---
---
---