Industrial Hygiene & Mold Expert Witnesses
Accident Reconstruction & Safety Expert Witness Listings
Expert witnesses who are available to consult and testify regarding industrial hygiene and mold may be located on this page. Industrial hygiene and mold experts found on this page may consult on issues involving industrial air quality, industrial hygienists, microbial damage, mildew contamination, mold, and sick building syndrome. These professionals may provide reports concerning moisture testing, indoor air quality, and chemical health hazard management. They may also opine on issues regarding chemical hygiene plans, toxic inhalation, environmental management systems, industrial accident reconstruction, industrial chemicals, industrial chemical toxicology, industrial cleaning, industrial exhaust systems, industrial hygiene engineering, and industrial toxicology, among other topics.
You may limit your search for Industrial Hygiene & Mold expert witnesses to a specific area by selecting a state from the drop down box.
Select Location:
Expert Witnesses
List Your Qualifications by Clicking Here
Featured Experts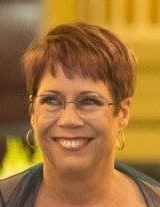 Michelle A. Copeland, President of Occupational Safety Resource Inc., is a practicing Certified Industrial Hygienist (CIH) with more than 35 years of experience in occupational safety and health. Ms. Copeland and her associates perform a variety of safety...
Learn More ›
---

Hung K. Cheung, MD, MPH, FACOEM, is the President of Cogency Solutions. in Baltimore, Maryland. Dr. Cheung is a graduate of Loyola College in Baltimore and received his Medical degree from University of Maryland Medical School. His first residency and...
Learn More ›
---

Ernest P. Chiodo, M.D., J.D., M.P.H., M.S., M.B.A., C.I.H. is a physician, an attorney, a Certified Industrial Hygienist (C.I.H), toxicologist, and a biomedical (biomechanical) engineer. Dr. Chiodo received his medical, law, and biomedical engineering...
Learn More ›
Industrial Hygiene & Mold Expert Witnesses by State
Alaska
,
Alabama
,
Arkansas
,
Arizona
,
California
,
Colorado
,
Connecticut
,
District of Columbia
,
Delaware
,
Florida
,
Georgia
,
Hawaii
,
Iowa
,
Idaho
,
Illinois
,
Indiana
,
Kansas
,
Kentucky
,
Louisiana
,
Massachusetts
,
Maryland
,
Maine
,
Michigan
,
Minnesota
,
Missouri
,
Mississippi
,
Montana
,
North Carolina
,
North Dakota
,
Nebraska
,
New Hampshire
,
New Jersey
,
New Mexico
,
Nevada
,
New York
,
Ohio
,
Oklahoma
,
Oregon
,
Pennsylvania
,
Rhode Island
,
South Carolina
,
South Dakota
,
Tennessee
,
Texas
,
Utah
,
Virginia
,
Vermont
,
Washington
,
Wisconsin
,
West Virginia
,
Wyoming