Connecticut Industrial Hygiene & Mold Expert Witnesses
Connecticut Accident Reconstruction & Safety Expert Witness Listings
You may limit your search for Industrial Hygiene & Mold expert witnesses to a specific area by selecting a state from the drop down box.
Select Location:
Expert Witnesses
List Your Qualifications by Clicking Here
Featured Experts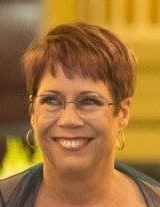 Michelle A. Copeland, President of Occupational Safety Resource Inc., is a practicing Certified Industrial Hygienist (CIH) with more than 35 years of experience in occupational safety and health. Ms. Copeland and her associates perform a variety of safety...
Learn More ›
---

Hung K. Cheung, MD, MPH, FACOEM, is the President of Cogency Solutions. in Baltimore, Maryland. Dr. Cheung is a graduate of Loyola College in Baltimore and received his Medical degree from University of Maryland Medical School. His first residency and...
Learn More ›
---

Ernest P. Chiodo, M.D., J.D., M.P.H., M.S., M.B.A., C.I.H. is a physician, an attorney, a Certified Industrial Hygienist (C.I.H), toxicologist, and a biomedical (biomechanical) engineer. Dr. Chiodo received his medical, law, and biomedical engineering...
Learn More ›
Industrial Hygiene & Mold Expert Witnesses by State
All States
,
Alaska
,
Alabama
,
Arkansas
,
Arizona
,
California
,
Colorado
,
Connecticut
,
District of Columbia
,
Delaware
,
Florida
,
Georgia
,
Hawaii
,
Iowa
,
Idaho
,
Illinois
,
Indiana
,
Kansas
,
Kentucky
,
Louisiana
,
Massachusetts
,
Maryland
,
Maine
,
Michigan
,
Minnesota
,
Missouri
,
Mississippi
,
Montana
,
North Carolina
,
North Dakota
,
Nebraska
,
New Hampshire
,
New Jersey
,
New Mexico
,
Nevada
,
New York
,
Ohio
,
Oklahoma
,
Oregon
,
Pennsylvania
,
Rhode Island
,
South Carolina
,
South Dakota
,
Tennessee
,
Texas
,
Utah
,
Virginia
,
Vermont
,
Washington
,
Wisconsin
,
West Virginia
,
Wyoming