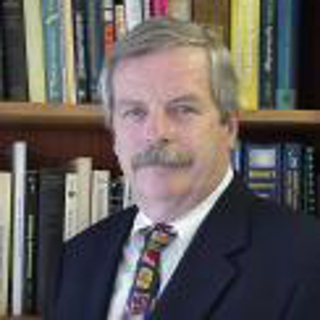 Dan Napier, MS, CIH, CSP
DNA Industrial Hygiene
2520 Artesia Boulevard
Redondo Beach , CA 90278
Office: 800-644-1924
Fax: 310-406-1939
Introduction
Dan Napier, CIH is a California based Industrial Hygienist providing Litigation Support, Case Evaluation and Laboratory Services, and Expert Testimony on a Nationwide basis. My Los Angeles office is located near LAX.

Dan Napier, MS, CIH, CSP. Mr. Napier is a Certified Safety Professional (CSP) and Certified Industrial Hygienist (CIH). He is a Fellow in the AIHA. Dan has over 30 years of experience in industrial hygiene and safety. He has managed numerous environmental projects ranging from small residential asbestos mitigation to major multi-year hazardous material mitigation projects. Mr. Napier has served as Adjunct Faculty at California State University San Bernardino, he taught Health & Safety and Industrial Hygiene.

Mr. Napier has testified in Federal and Superior Court. He has been designated as an expert in Industrial Hygiene and Health & Safety matters. He has been retained equally by plaintiff or defense firms. He has been designated as an expert in asbestos, pesticide, mold, slip & fall, safety program management, forensic reconstruction of hazardous exposure, risk management, fire, traffic safety and OSHA Regulations cases. In the above cases Mr. Napier has been deposed more than one hundred times.
---
Areas of Expertise
Asbestos
Environmental
Environmental Toxicology
Fuels
Hazardous Waste
Industrial Hygiene & Mold
Insects & Pests
Lead Poisoning
OSHA
Pollution
Storage
---
Expert Background
Q:

Please list your professional accreditations, degrees, licenses, and certificates granted:

A:

CIH, CSP, Master of Science

Q:

Please list your affiliations or memberships in any professional and/or industry organizations:

A:

AIHA( Fellow), ASSE (Professional Member)

Q:

Have any of your accreditations ever been investigated, suspended or removed? (if yes, explain)

A:

No

Q:

On how many occasions have you been retained as an expert?

A:

Over 100 times for Trial Assistance, or Deposition, About 10 times for trial

Q:

For what area(s) of expertise have you been retained as an expert?

A:

Asbestos, Mold, General Health & Safety, Slip and Fall, Traffic Safety, Pesticide Application, Construction Defect, Laboratory Safety

Q:

In what percentage of your cases were you retained by the plaintiff?

A:

50

Q:

In what percentage of your cases were you retained by the defendant?

A:

50

Q:

On how many occasions have you had your deposition taken?

A:

Over Seventy to a hundred times

Q:

When was the last time you had your deposition taken?

A:

this year 2014

Q:

On how many occasions have you been qualified by a court to give expert testimony?

A:

Over fifty times

Q:

On how many occasions have you testified as an expert in court or before an arbitrator?

A:

About ten times

Q:

For how many years have you worked with the legal industry as an expert?

A:

30 plus

Q:

What services do you offer? (E.g.: consulting, testing, reports, site inspections etc.)

A:

Industrial Hygiene Testing, Safety & Health Consulting, OSHA and AQMD defense, Sound and environmental testing, Site inspections, Employee Training, Program development.

Q:

What is your hourly rate to consult with an attorney?

A:

385.00

Q:

What is your hourly rate to review documents?

A:

385.00

Q:

What is your hourly rate to provide deposition testimony?

A:

450.00

Q:

What is your hourly rate to provide testimony at trial?

A:

450.00

Q:

Please list any fees other than those stated above (E.g.: travel expenses, copy fees, etc.)

A:

Costs (Laboratory Fees etc Must be paid in advance)
---