Annuities Expert Witnesses
Insurance Expert Witness Listings
Please locate the annuities expert witness you are searching for by clicking on the following links. Annuities experts found on this page may consult on issues involving variable annuities, retirement annuities, and wraparound annuities. Consultants found through these areas of expertise may provide reports regarding tax deferred annuities, deferred annuities, and policy owner services. They may also provide expert witness testimony on annuities sales methods, equity indexed annuities, and split annuities, as well as related topics.
You may limit your search for Annuities expert witnesses to a specific area by selecting a state from the drop down box.
Select Location:
Expert Witnesses
List Your Qualifications by Clicking Here
Featured Experts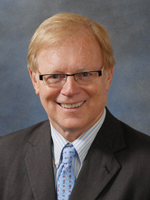 Bill Hager has served/ is serving in the following positions: Commissioner of Insurance (IA); First Deputy Commissioner of Insurance (IA); Executive Member, NAIC; Elected Member (8 years) of the Florida House of Representatives; Chief of Staff, at the...
Learn More ›
Annuities Expert Witnesses by State
Alaska
,
Alabama
,
Arkansas
,
Arizona
,
California
,
Colorado
,
Connecticut
,
District of Columbia
,
Delaware
,
Florida
,
Georgia
,
Hawaii
,
Iowa
,
Idaho
,
Illinois
,
Indiana
,
Kansas
,
Kentucky
,
Louisiana
,
Massachusetts
,
Maryland
,
Maine
,
Michigan
,
Minnesota
,
Missouri
,
Mississippi
,
Montana
,
North Carolina
,
North Dakota
,
Nebraska
,
New Hampshire
,
New Jersey
,
New Mexico
,
Nevada
,
New York
,
Ohio
,
Oklahoma
,
Oregon
,
Pennsylvania
,
Rhode Island
,
South Carolina
,
South Dakota
,
Tennessee
,
Texas
,
Utah
,
Virginia
,
Vermont
,
Washington
,
Wisconsin
,
West Virginia
,
Wyoming