Pesticides Expert Witnesses
Agricultural & Animals Expert Witness Listings
Please locate the pesticides expert witness you are searching for by clicking on the following links. The professionals found through this page may give opinions regarding pesticide contamination, insects, pesticide products, and pest control. They may provide reports concerning pesticide regulations, plant pathogens, fungicides, herbicides, insecticides, nematodes, and roundworms. Consultants found here may also provide expert witness testimony on pesticide pollution, bactericides, ovicides, larvicides, adulticides, miticides, molluscicides, rodenticides, and virucides, among other topics.
You may limit your search for Pesticides expert witnesses to a specific area by selecting a state from the drop down box.
Select Location:
Expert Witnesses
List Your Qualifications by Clicking Here
Featured Experts

Dr. Hannah Mathers has over 24 years of experience and training in weed control in landscape and nursery crops, and is accomplished in herbicide chemistry, agricultural statistics and plant physiology. Dr. Mathers is currently employed as a Contract...
Learn More ›
---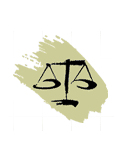 TERMITE & ENTOMOLOGY EXPERT WITNESS Licensed: Branch 2 Structural Pest Control (Household Pests & Insects) • Entomology, Insect Pathology • Bed Bugs, Cockroaches • Rats, Mice, Ants, Moths • Pesticides, Insecticides Licensed: Branch 3 Structural...
Learn More ›
Pesticides Expert Witnesses by State
Alaska
,
Alabama
,
Arkansas
,
Arizona
,
California
,
Colorado
,
Connecticut
,
District of Columbia
,
Delaware
,
Florida
,
Georgia
,
Hawaii
,
Iowa
,
Idaho
,
Illinois
,
Indiana
,
Kansas
,
Kentucky
,
Louisiana
,
Massachusetts
,
Maryland
,
Maine
,
Michigan
,
Minnesota
,
Missouri
,
Mississippi
,
Montana
,
North Carolina
,
North Dakota
,
Nebraska
,
New Hampshire
,
New Jersey
,
New Mexico
,
Nevada
,
New York
,
Ohio
,
Oklahoma
,
Oregon
,
Pennsylvania
,
Rhode Island
,
South Carolina
,
South Dakota
,
Tennessee
,
Texas
,
Utah
,
Virginia
,
Vermont
,
Washington
,
Wisconsin
,
West Virginia
,
Wyoming