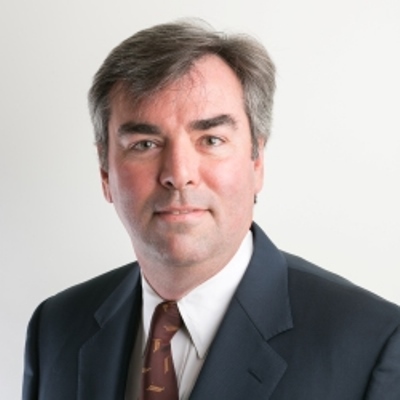 Michael D. Klein, P.E., CHMM, C.F.E.I.
Robson Forensic, Inc.
Carolina Area Office


Available Nationwide, SC 29401
Office: 843-722-0119
Fax: 843-722-8670
Introduction
MICHAEL D. KLEIN, P.E., CHMM, C.F.E.I.
Professional Engineer - Certified Hazardous Materials Expert - Certified Fire & Explosion Investigator - Manufacturing Processes & Procedures - Environmental Management Systems

Michael is a Civil Engineer (MSCE) with over 25 years of experience in the design, planning, and delivery of high-value projects for both the government and private sectors. Michael has extensive experience in environmental investigations and hazardous waste remediation. Michael uses his education, training, and experience in conducting scientific-based investigations and has performed investigation and analysis of fire and explosion incidents. Michael specializes in manufacturing systems engineering, environmental, health and safety (EH&S) compliance, environmental management systems (EMS), industrial hygiene investigation and monitoring; hazardous materials management; process safety management (PSM); facility decontamination and demolition, remediation system operations and maintenance; indoor air quality (IAQ) studies and laboratory data interpretation.

Michael has operated water, waste water and industrial treatment systems and conducted and directed environmental investigations and hazardous waste remediation per the Environmental Protection Agency (EPA) Superfund requirements and Resource Conservation and Recovery Act (RCRA) closure requirements.

Michael's experience in the management of hazardous materials was performed under the regulatory framework of environmental and hazardous materials management as administered by the Department of Energy (DOE), Environmental Protection Agency (EPA), Occupational Safety and Health Administration (OSHA) and the Department of Transportation (DOT).

Having been certified as a Project Management Professional (PMP) and has performed construction claim and Critical Path Method (CPM) schedule analysis. Michael has served as Project Manager for environmental site assessments, assessment of vapor intrusion, Underground Storage Tank (UST) removals & assessments, development of remediation alternatives, and remediation and post remedial support of sites contaminated with hazardous materials. His scientific experience and engineering education provides Michael a thorough understanding of the technical issues that often accompany the legal issues arising in the environmental regulatory arena.

Michael is a licensed professional engineer in AL, CO, DE, FL,GA, IN, KY, MA, NC, ND, NJ, NY, OH, PA, SC, TN, TX, WV, WI, and is certified by the National Council of Examiners for Engineering & Surveying (NCEES). He is accredited by the Council of Engineering and Scientific Specialty Boards as a Certified Hazardous Materials Manager (CHMM) and is a Certified Fire & Explosion Investigator (CFEI) by the National Association of Fire Investigators. He is also a South Carolina Class A/B Underground Storage Tank Operator and is Occupational Safety and Health Administration (OSHA) safety trained, a member of the American Water Works Association (AWWA), the Water Environment Federation (WEF) and the South Carolina Chamber of Commerce Environmental Technical Committee.

For Michael's full bio or CV, click the "Web Page" button above.
---
Areas of Expertise
Accident Investigation
Analytical Testing Labs
Asbestos
Biochemistry
Building Codes
Carbon Monoxide Poisoning
Chemical Engineering
Chemistry
Civil Engineering
Combustion Engineering
Construction
Construction Damages
Construction Safety
Corrosion
Demolition
Design Engineering
Economics
Environmental
Environmental Economics
Environmental Engineering
Environmental Toxicology
Explosions
Facility Engineering
Fire
Food Processing Engineering
Fuels
Hazardous Waste
Hydraulic Engineering
Hydrology & Groundwater
Industrial Design
Industrial Engineering
Labels & Warnings
Lead Poisoning
Lubricants
Machine Guarding
Marine Engineering
Materials Engineering
Occupational Medicine
Paint & Coatings
Pesticides
Petrochemicals
Pollution
Professional Engineering
Sanitary Engineering/Waste Management
Scheduling Delay & Analysis
Water Utility
Water/Sewage Treatment Engineering
---
Expert Background
Q:

Please list your professional accreditations, degrees, licenses, and certificates granted:

A:

I am a graduate of the State University of New York Maritime College and earned a Bachelors of Engineering (BE) in the fields of Marine and Ocean Engineering. I am also a graduate of the University of Wisconsin-Milwaukee and earned a Master's of Science (MS) in Civil Engineering. I have been granted the following licenses and certifications.

• Professional Engineer (PE), National Council of Examiners for Engineering and Surveying (NCEES)
• Certified Hazardous Materials Manager, Institute of Hazardous Materials Management (IHMM)
• Certified Fire & Explosion Investigator (CFEI), National Association of Fire Investigators (NAFI)
• South Carolina Class A/B Underground Storage Tank Operator
• Project Management Professional (PMP), Project Management Institute (PMI)
• Industrial Wastewater Operator, Class A Colorado Water and Wastewater Facility Operators Certification Board (WWFOCB)
• Wastewater Operator, Class D Colorado Water and Wastewater Facility Operators Certification Board (WWFOCB)
• Water Works Operator, Class D Colorado Water and Wastewater Facility Operators Certification Board (WWFOCB)
• 3rd Assistant Engineer, Unlimited, Steam and Motor Any Ocean, United States Coast Guard (USCG)


Q:

Please list your affiliations or memberships in any professional and/or industry organizations:

A:

I am currently active in the following professional and public policy committees.

• Alliance of Hazardous Materials Professionals (AHMP)
• American Water Works Association (AWWA)
• Water Environment Federation (WEF)
• South Carolina Chamber of Commerce Environmental Technical Committee



Q:

Please list any teaching or speaking experience you have had, including subject matter:

A:

I developed and taught the college course "Introduction to Decommissioning and Dismantlement (D&D)", SCI-191-001. The curriculum was taught during the spring and fall semesters of 1996. Classroom instruction was provided on the requirements and process for Decontamination and Dismantlement (D&D) of hazardous and radioactive equipment and facilities. Topics instructed included:
• Project preparation and planning;
• Developing a detailed decommissioning plan and strategy;
• Establishing a project baseline for costs and schedule management;
• Decommissioning and demobilization activities involving the removal and cleanup of contaminated
structures, equipment and materials, for both hazardous and radiological facilities;
• Dismantling and decontamination techniques;
• Waste minimization techniques;
• Industrial hygiene and radiation safety requirements and performance;
• Fire protection and site security;
• Post commissioning and environmental survey requirements and performance; and
• Solid, hazardous and radioactive waste management.

I have developed course materials and have trained industrial hygiene professionals in the techniques of machinery inspection that enables class participants to recognize machine hazards and to provide options to achieve hazard abatement. The training covered the fundamental principles of machine guarding and safeguarding, along with the relevant Occupational Safety and Health Administration (OSHA) General Industry Standards related to machine guarding.

Fundamentals of machine guarding and the types of hazards included:
• Mechanical motions and actions created by points of operation
• Non-routine operating conditions, such as programming, maintenance, testing, setup, or adjustment
• Enclosure guarding such as fixed, interlocked, adjustable, and self-adjusting guards
• Safeguarding methods including presence sensing devices (e.g. light curtains), two-hand controls and trips, pullbacks and restraints (limited), and safeguarding by distance
• Outline of 29 CFR 1910.212 – General machine guarding requirements.
• Outline of the American National Standards Institute (ANSI) B11.19 Performance Criteria for Safeguarding
• Outline of 29 CFR 1910.213 and 215 – Woodworking and abrasive grinder requirements:
• Outline of 29 CFR 1910.147 the OSHA standard for The Control of Hazardous Energy (Lockout/Tagout) for general industry.
• The American National Standard for Industrial Robots Systems — Safety Systems (ANSI/RIA R15.6-1999) and other non-ANSI sources address hazards specific to industrial robots
• OSHA Instruction concerning industrial robots. STD 01-12-002 — PUB 8-1.3 — Guidelines for Robotics Safety

---
References
Kurt R. Weitendorf, Esq.
Roderick, Linton, and Belfance, LLP
15th Floor One Cascade Plaza
Akron, Ohio 44308
(330) 434-3000
kweitendorf@rlbllp.com

M. Caroline Lindsey, Esq.
Anderson Jones PLLC
1305 Navaho Drive
Suite 303
Raleigh, North Carolina 27609
(919) 277-2541
CLindsey@andersonandjones.com

Daniel Hunnicutt, Esq.
The Law Offices of Daniel Hunnicut
1320 4th Avenue
Suite B
Conway, South Carolina 29528
(843) 488-2424
danielhunnicutt@hotmail.com

Aaron J. Maassel, Esq.
Ferguson & Maassel, LLC
733 North Perry Street
Suite 211
Napoleon, Ohio 43545
(419) 599-1200
aaron@nwohlaw.com

Charles E. Fell, Jr., Esq.
TOXICTORT.cc
6010 Brownsboro Park Boulevard
Suite G
Louisville, KY 40207
(502)893-8994
cfell@toxictort.cc

Aaron Mizrahi, Esq.
The Wolf Law Firm LLC
1520 U.S. Highway 130
Suite 101
North Brunswick, New Jersey 08902
(732)-545-7900
amizrahi@wolflawfirm.net

Stanley C. Bender, Esq.
Law Offices of Stanley C. Bender
707 Sixth Street
Portsmouth, Ohio 45662-0950
(740)-353-4191
sbender@stanbender.com

Stewart M. Leviss, Esq.
Berkowitz, Lichtstein, Kuritsky, Giasullo, & Gross, LLC
75 Livingston Avenue
Roseland, New Jersey 07068
(973)-325-7800
SLeviss@blkgg.com



---
---