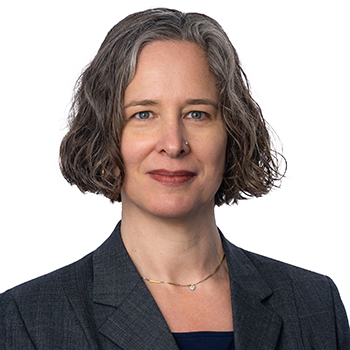 Vanessa A. Fitsanakis, Ph.D.
Robson Forensic, Inc.
Introduction
Toxicology Expert

Dr. Fitsanakis is a nationally recognized scientist with research, teaching and administrative experience. She applies her expertise to forensic casework involving exposures to drugs and alcohol, metals, pesticides, solvents, gases, and other toxic substances.

In addition to her expertise within the disciplines of toxicology, pharmacology, and pathology, Dr. Fitsanakis has specialized expertise in neurotoxicology, neurodegeneration, and trauma-induced brain injury.

Dr. Fitsanakis has spent over 15 years studying the adverse effects of chemical, biological and physical agents on living organisms. She held academic and research positions at several prestigious medical schools and universities such as Vanderbilt University and was a tenured Associate Professor and Vice-Chair of Pharmaceutical Sciences at the Northeast Ohio Medical University.

She has served on various NIH grant review panels and has received numerous awards. She is an active member in the Society of Toxicology (SOT), was elected as an officer within the Neurotoxicology Specialty of SOT, and is an editorial board member and reviewer for several peer-reviewed journals. She is widely published and has received several research grants from the NIH.

Dr. Fitsanakis earned her BS in chemistry at Milligan College in TN, MSc in science and technology from the University of Edinburgh in the UK, her PhD in cellular and molecular neuroscience from Vanderbilt University in TN, and completed a postdoctoral fellowship in toxicology at Wake Forest University Medical School in NC.
---
Areas of Expertise
Brain Injury
Medical Toxicology
Pathology
Pesticides
Pharmacology
---
---
---